Energy sector drives first-half growth at Hardide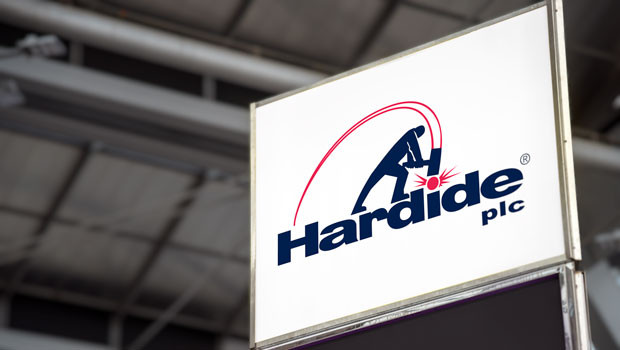 Surface coating technology specialist Hardide reported revenue of £2.9m in its first half on Wednesday, representing a 9% increase over the first half of last year.
The AIM-traded company said its gross profit also saw improvement, reaching £1.3m in the six months ended 31 March, compared to £1.1m a year earlier.
Additionally, its gross margin expanded to 47% from the prior year's 41%.
The firm said it achieved EBITDA breakeven - a significant milestone compared to the £0.2m EBITDA loss reported in the first half of the 2022 period.
Hardide's available cash resources remained stable at £0.7m on 31 March, which was in line with the figure reported on 30 September last year.
The company said it successfully implemented selling price increases to offset input cost inflation in the period.
It also reported that the profit and working capital improvement initiatives announced in December were ahead of schedule, and were now expected to deliver £0.5m in benefits for the entire financial year.
In terms of its commercial performance, Hardide noted positive developments across various sectors, with the energy sector accounting for the majority of sales, representing 64% of first-half sales.
Notably, the board said total energy sales surged 29% compared to the same period in the prior fiscal year.
The industrial sector, comprising 33% of first-half sales, experienced a decline in revenue of 17%, which was put down to the timing of orders.
However, the aerospace sector, representing 3% of sales in the period, showcased growth with a 10% rise in sales.
The board put that improvement down to the regular receipt of production orders within the aerospace industry.
"The group performed well in the first half, with revenues up 9% from the first half of the 2022 financial year, and 22% higher than the second half," said chief executive officer Philip Kirkham.
"This reflected improving market conditions in the oil and gas sector, new project wins and the recovery of input cost inflation in selling prices.
"We were pleased to deliver an EBITDA breakeven performance for the period, bringing us closer to achieving our strategic milestone of becoming EBITDA and operating cash flow positive."
Kirkham said the board expected the positive sales growth to continue into the second half of the year.
"Therefore, whilst mindful of ongoing external economic uncertainties and headwinds, including further cost inflation, the board anticipates performance for the full financial year to be in line with its expectations.
"More broadly, the board believes that the group will continue to benefit from significant growth potential over the short, medium and longer term from increasing market adoption of our unique patented coatings technology, which helps customers to improve operational efficiency, lower life cycle costs and reduce their carbon footprint."
At 1058 BST, shares in Hardide were up 2.22% at 13.8p.
Reporting by Josh White for Sharecast.com.