End of pandemic support impacts earnings at Croma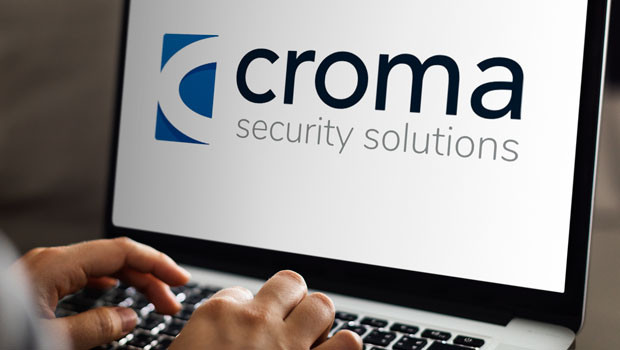 Security services specialist Croma reported an 8% increase in revenues in its final results on Friday, to £35.16m, which it put down to "continued demand" for its security solutions.
The AIM-traded firm said its gross profit margin improved to 18.2% in the 12 months ended 30 June, up from 16.5% in the 2021 financial year.
Pandemic-related government support income reduced to £0.1m, from £0.76m a year earlier.
The company recorded EBITDA of £1.59m, down from £1.98m, but excluding government support, EBITDA improved to £1.5m from £1.22m.
Croma confirmed it had no borrowings, other than lease liabilities and credit card liabilities.
Cash balances at year-end stood at £2.6m, down from £5.4m a year earlier, which the board said partly reflected new investments in property, plant and equipment and inventory.
The board declared a 5% increase in the total dividend for the year to 2.1p, reflecting its confidence in the outlook for all of the group's businesses.
Since the year ended, Croma had secured four new contract wins worth a total of £6.1m, including a three year contract for Croma Vigilant worth £5m per annum, for the guarding services of a London property portfolio with the option to extend for a further two years.
PR0ception had meanwhile won a three-year contract worth £0.5m per annum, for the same London property portfolio, with the option to extend for a further two years.
Croma Vigilant separately won a three-year contract worth £0.4m per annum, for the guarding services of a "substantial" north west retail site, while a £0.3m order had been won at iLOQ for a "major UK company" in the education sector, with potential for further orders.
The board said the benefit from the new contracts would come in the current financial year, and was equivalent to about 17% of group revenues for the year ended 30 June.
"This has been another successful year for the business," said chairman Sebastian Morley.
"Coming out of the pandemic, the group is in good order with increasing demand from existing and new customers, no borrowings and the capital to invest should opportunities arise.
"Profit margins improved during the year albeit comparisons with last year are skewed by government support income in 2021."
Morley said that during the year, Croma invested in assets, people and new technologies.
"We are now seeing the benefit of that investment, in the current financial year with significant new contract wins that will boost our future financial performance."
At 1156 GMT, shares in Croma Security Solutions Group were down 22.83% at 49p.
Reporting by Josh White for Sharecast.com.