Empresaria shares rise on decent regional growth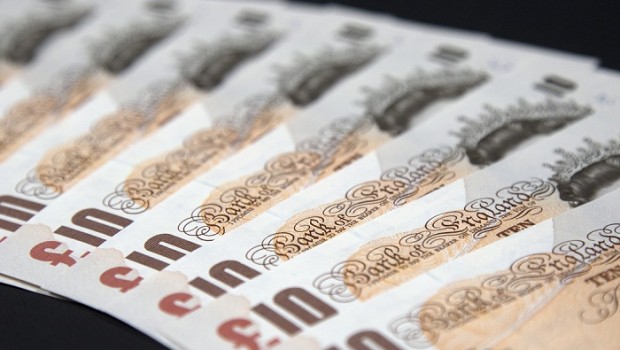 Specialist staffing group Empresaria reported continued delivery on its growth strategy on Wednesday, with record adjusted profit before tax and a 52% increase in its dividend.
The AIM-traded firm said its net fee income was 4% higher in the year ended 31 December, to £72.3m, or 6% in constant currency.
Revenue had improved 3% to £366.8m, or 5% higher at constant currency, while its operating profit rose 18% to £10.3m, or 21% at constant exchange rates.
The firm's conversion ratio increased to 17.0% from 16.7% year-on-year, while adjusted diluted earnings per share were down 3% to 12.1p, which the board put down to its profit mix.
It proposed a final dividend of 2.0p, up 53% over 2017, while its adjusted net debt narrowed to £17.1m from £19.5m.
On the operational front, the firm said it had continued to build scale in key target sectors and geographies.
It said its investment in Peru was finalised in July, strengthening its presence in the "high potential" Latin American market.
The firm opened two new offices in the Asia Pacific region in January 2019, adding that it had invested in building strength and depth in the central team, including the appointment of a chief operating officer in November.
Empresaria said it was pursuing a "more focused" strategy, with its central support bolstered in areas of technology, training, and marketing to improve productivity of brands.
On a regional basis, it reported strong profit growth from IMS in India, Alternattiva in Chile), LMA in the UK, ConSol Partners in the UK and the US, and Rishworth in New Zealand.
The board said it was on a "strong platform" for its next phase of growth.
"We are pleased to be reporting a fourth consecutive year of record adjusted profit before tax," said chief executive officer Spencer Wreford.
"We have also reduced the net debt in the group which, combined with the strength of our balance sheet and the board's confidence in the group's prospects, has allowed us to increase our annual dividend by 52%."
Wreford said that, in line with its strategy, the board had continued to invest in the group, with a new brand in Peru joining in July as it strengthened its presence in the high-potential Latin American market.
"We have also invested in our central team, to provide more support to the growth plans of our brands, with a new chief operating officer, Rhona Driggs, and group finance director, Tim Anderson, joining the board, as well as new staff with responsibilities for technology, training and marketing.
"Rhona brings with her 28 years of staffing industry experience, while Tim brings significant listed company finance experience."
Wreford added that with a strong platform in place, the investments would help the firm to be more focussed in its approach and work more closely with its brands to fully deliver the benefits of being in a group and to deliver the next phase of growth.
"Our focus in 2019 is to deliver organic growth and strengthen our core brands.
"With the quality of the brands in our group and a more focused strategy, we see good opportunities to generate profitable growth, but we remain mindful of the increasing economic uncertainty arising from political risks."
As ast 1246 GMT, shares in Empresaria Group were up 1.99% at 69.35p.