Empire Metals upbeat on recent drilling at Eclipse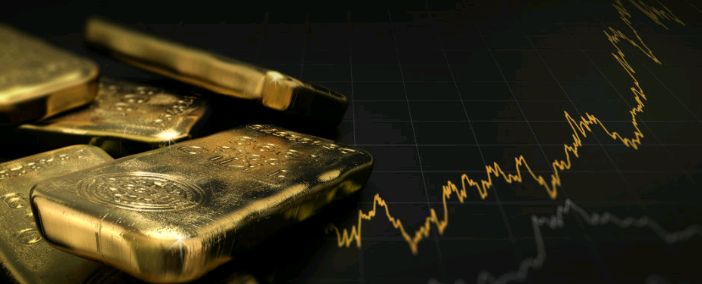 Resource exploration and development company Empire Metals announced the results of the third phase of reverse circulation (RC) and infill diamond drilling at the Eclipse Gold Project on Wednesday, which is located 55 kilometres north-east of Kalgoorlie in Western Australia.
The AIM-traded firm said the RC drilling had delivered "encouraging results", supporting the scaling of the project's mineralised footprint.
It said the drilling campaign was conducted over a 10-day period from 20 April to 29 April, during which time 19 RC holes were drilled for a total of 1,893 metres, and three PQ core diameter drill holes were drilled for a total of 201.1 metres.
The RC drilling confirmed the existence of several parallel veins in addition to the main Eclipse vein, with the diamond drilling replicating intercepts from previous RC drilling, as well as providing an "invaluable insight" into the nature of the mineralisation and the alteration zones.
Targeted RC drilling with respect to a twin set of historical workings located south-west of Eclipse had proved "favourable", the board said, and identified a mineralised lode running sub-parallel to the Eclipse vein, referred to as 'Twin Shafts'.
The drilling confirmed the different stockwork style of near-surface mineralisation in the vicinity of the Jack's Dream old workings, which was breccia in style and had a different orientation to Eclipse and Twin Shafts.
That, the company explained, indicated both increased complexity and possibly an increased duration of the gold system.
Significant RC drilling intercepts included five metres at 3.54 grams of gold per tonne from 126 metres downhole, and six metres at 2.39 grams of gold per tonne from 50 metres downhole at Jack's Dream.
They also included four metres at 4.78 grams of gold per tonne from 66 metres downhole at Twin Shaft, while at Eclipse, the company highlighted two metres at 3.65 grams of gold per tonne from 53 metres downhole, and one metre at 4.08 grams of gold per tonne from surface.
The consequence of the extensional RC and infill diamond drill campaigns was that the gold camp at Eclipse was starting to present characteristics that underscored the exploration potential, the Empire directors said.
"The results from the most recent drilling campaign at Eclipse are most encouraging, confirming the presence of additional mineralised zones," said managing director Shaun Bunn.
"A new lode, referred to as the Twin Shafts, has also been identified.
"The lodes at Eclipse and Twin Shafts are sub-parallel veins spanning a lateral distance of 120 metres."
Bunn said teh mineralisation at Jack's Dream had now been intercepted at depth, 126 metres downhole, and continued to remain open at depth and to the south-east, towards the Eclipse orebody.
"The exploration work to date continues to bear fruit and the footprint of mineralisation at Eclipse is starting to gain scale.
"Work at Eclipse will continue to evaluate and extend the mineralisation at Twin Shafts and Jack's Dream, and we are also now looking forward to the first results for our initial soils programme at Central Menzies."
At 1426 BST, shares in Empire Metals were up 2.92% at 2.47p.