EKF Diagnostics blood analyser to begin US sales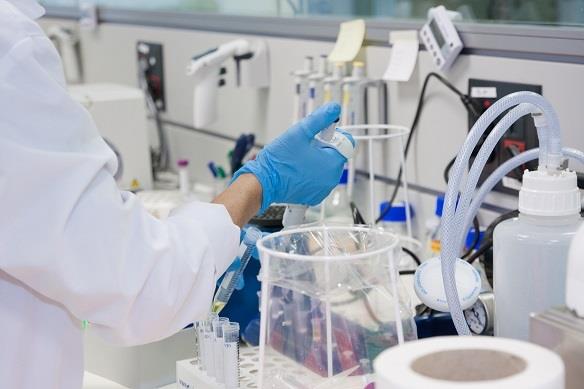 Point-of-care business EKF Diagnostics Holdings announced on Tuesday that, further to its private label distribution agreement with McKesson Medical-Surgical, sales of the McKesson Consult Hb analyser were expected next month, following the full launch of the product in the United States.
The AIM-traded firm had signed a private label distribution agreement with McKesson Medical-Surgical, an affiliate of the McKesson Corporation, for its hand-held reagent-free hemoglobin analyser - the 'DiaSpect ™ - in August last year.
It described the DiaSpect Tm as the world's fastest hemoglobin analyser, which would be sold in the US by McKesson under its own branded line, as the 'McKesson Consult' Hb analyser.
The agreement followed US Food and Drug Administration 510(k) clearance and CLIA waiver by statute for the DiaSpect Tm in April last year, approving the product for use in point-of-care and 'Certificate of Waiver' settings.
EKF said the full launch of the McKesson Consult Hb analyzer in the US was scheduled for 6 February, with sales contributing to EKF revenue growth in the current financial year ending 31 December and onwards.
"The DiaSpect Tm gives physicians access to an easy to use, accurate and portable hemoglobin measurement system able to deliver laboratory quality results at the point of care within seconds," said EKF Diagnostics chief executive officer Julian Baines.
"This agreement with McKesson allows us to offer our innovative point of care hemoglobin analysis technology to physicians and childcare specialists across the US through the market's leading and most established healthcare distribution player.
"It also affirms the quality of EKF's product and manufacturing capabilities."
Christopher Rogers, vice-president of McKesson Brands, said his firm was "excited" to partner with EKF Diagnostics to offer the technology, providing physicians a "convenient" design and "fast, accurate" results for onsite blood testing.
"The McKesson Consult Hb analyzer demonstrates McKesson Brands' ongoing commitment to offering value-oriented lab solutions to assist our customers in providing improved care for their patients."