Edenville signs deal with mine operator Brahma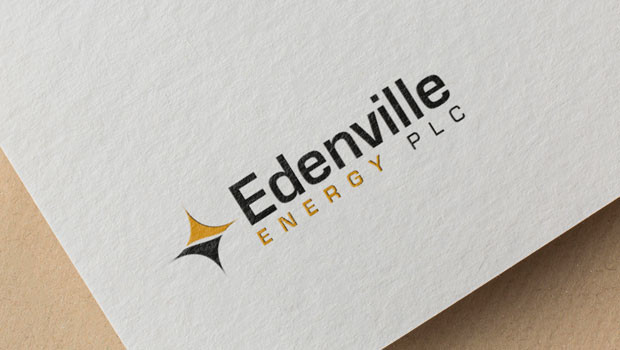 Edenville has signed an agreement with Brahma Energies, it announced on Tuesday, to secure production and sales of at least 4,000 tonnes of washed coal per month at its Rukwa Coal Project in Tanzania, potentially rising to at least 6,000 tonnes after two months.
The AIM-traded firm described Brahma as a local mine operator and commercial and logistics specialist, having up to 70 transport vehicles on the road in Tanzania.
It said its team was experienced in all aspects of operations, mine management and coal commercial sales.
Brahma would bring an offtake, enabling Edenville to sell all of its production of washed coal to parties introduced by Brahma.
The agreement with Brahma was for an initial 12 months, and could be extended by mutual agreement.
Under the deal, Brahma would take on full day-to-day operational management and control of the Rukwa mine, including all operational costs, with ultimate oversight continuing to be provided by Edenville.
Given local demand, sales were currently expected to take place to customers in Tanzania and adjoining neighbouring countries.
As a result, the net target sales price for Rukwa coal delivered at the gate of the mine was currently estimated to be between $35 and $50 per washed tonne.
The revenue share arrangements under the agreement would give Edenville $10 per tonne of washed coal sold at the minimum price of $35 per tonne, plus 60% of any sales revenue above $35 per tonne of washed coal.
Brahma would be responsible for the collection of any taxes and royalties from coal sales after the second month.
As a result, the Brahma operational team would be "motivated" to ensure maximum output, sales volume and sales price were achieved, Edenville said, leading to an efficient running of the mine as a result.
Edenville said its management would work closely with the operator on any proposed sales contracts.
The company would continue to manage and fund operational costs from its existing cash resources during the first two months of the agreement, following which it expected Rukwa to become cash flow positive on an ongoing basis.
Edenville, at its sole discretion, could also deploy additional capital to expedite production ramp-up, which would be repaid to Edenville before any profit share was paid.
Brahma's commitment to production of 4,000 tonnes per month was contingent on the plant being in working order, and any commitment above 4,000 tonnes per month was contingent on further plant improvements.
"Unlike previous agreements, this contract does not cap the Edenville upside in terms of coal sales price," said chief executive officer Noel Lyons.
"We have undertaken a thorough review of the asset and settled on a contracted output and sales of 4,000 tonnes of washed coal per month, potentially rising to 6,000 tonnes per month from mid-October for the remainder of the 12-month contract, based on the success of the aforementioned development plan.
"Brahma have agreed that a stock pile of run of mine coal will be built up over the coming months to seek to ensure production and sales of 6,000 tonnes of washed coal per month, even during the rainy season which can severely curtail access to run of mine."
Lyons said that with a regular supply of washed coal, Edenville was "optimistic" it would be able to secure attractive market prices for domestic and regional sales.
"The company will keep the market appraised of progress and output levels as the ongoing technical audit is completed and plant repairs and upgrades are carried out."
At 1506 BST, shares in Edenville Energy were down 9.09% at 12.5p.
Reporting by Josh White at Sharecast.com.