ECO Animal Health gets marketing authorisation for Aivlosin granules in Europe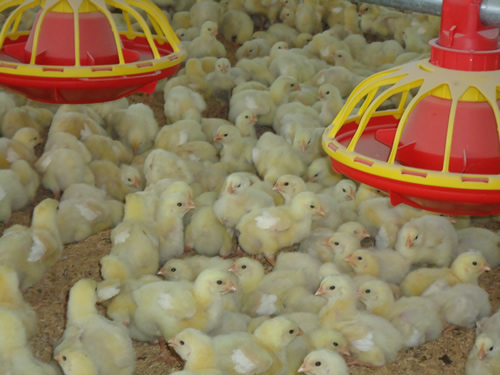 ECO Animal Health announced on Tuesday that it has received a marketing authorisation from the European Medicines Agency (EMA) for the use of 'Aivlosin' 625 mg/g water soluble granules in breeding chickens.
The AIM-traded firm said the approval would allow it to market Aivlosin 625 mg/g water soluble granules in Europe for the treatment and metaphylaxis of respiratory infections caused by mycoplasma gallisepticum in breeding chickens producing eggs, for hatching broiler stock and for replacement layers.
It said Aivlosin, its patented antimicrobial, was used under veterinary prescription for the treatment of a variety of "economically important" respiratory and enteric diseases in poultry and pigs.
"The EU has five per cent of the world's layer and ten per cent of the world's broiler parent stock," said ECO Animal Health chief executive officer Marc Loomes.
"This marketing authorisation is very significant as it provides an opportunity to roll out the approval beyond the EU into the multi-million dollar large international poultry markets.
"This will enable ECO to capitalise on the considerable global potential for Aivlosin which offers a safe and highly effective medication for Mycoplasma infections in high value breeding birds."