EasyHotel acquires site for new hotel in Madrid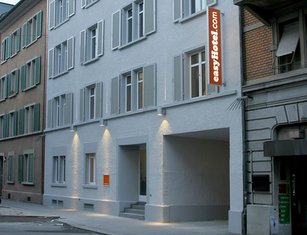 Super-budget hotel operator easyHotel has acquired a freehold site in Madrid, it announced on Thursday, where it plans to develop a 230-bedroom site.
The AIM-traded firm said the new premises would be its second company-owned hotel in Spain, as it was looking to expand in major European cities.
Located on Mendez Alvaro - one of central Madrid's busiest avenues - easyHotel said the site had "excellent" transport links, including being a 10 minutes walk to the city's primary high-speed railway station at Atocha, and less than 200 metres from the closest metro station.
The board described the area as being home to "significant" commercial and residential development projects, which were expected to attract large numbers of visitors to the area.
EasyHotel said it would develop the site for the purpose-built hotel, which was expected to open in the 2021-2022 financial year.
The total forecast cost of acquisition and construction was expected to be around €28m (£23.49m).
"Our new investment in Spain marks the latest step in our strategy to expand our owned hotel network across centrally located, high quality sites in major European cities," said interim chief executive officer Scott Christie.
"Madrid is an iconic destination with numerous attractions for both tourist and business travellers, and we are confident our super budget offering will resonate with visitors keen to experience Spain's capital.
"The group continues to make good progress towards securing sites in its target destinations and we look forward to announcing further developments in due course."
At 1528 GMT, shares in easyHotel were down 4.4% at 87p.