Duke Royalty reports strong start to new financial year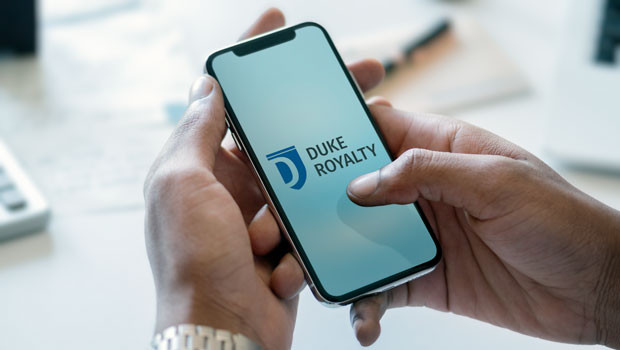 Alternative capital specialist Duke Royalty reported a new record of £6m in recurring cash revenue for the first quarter on Wednesday, making for an increase of 17% over the first three months of the prior year, and a £0.3m increase on the previous quarter.
The AIM-traded firm said in its update that it also achieved an average monthly recurring cash revenue of £2m for the first time in its history.
Total cash revenue for the first quarter of the 2024 financial year reached £7.8m, marking another quarterly cash revenue record, surpassing the previous record of £6.7m in the last three months of the 2022 period, on account of the Instor buyback.
Duke Royalty paid out an interim dividend of 0.70p in April.
In the first quarter, Duke Royalty announced the successful exit of its investment in royalty partner Instor Solutions, which delivered a total gain of $2.4m and a triple-digit internal rate of return.
The company also completed two material follow-on investments in the quarter, including a £1.9m investment into New Path Fire and Security to facilitate its acquisition of BDI Security and a £1.8m investment into Tristone Healthcare to enable the company to complete its acquisition of South West Intervention Service.
Based on current trading, Duke Royalty said it expected to achieve recurring cash revenue of £6.2m in the second quarter, making for a 17% year-on-year increase, and a further increase over the first quarter.
"We are pleased to report another quarter marked by record-breaking cash performance, underpinned by solid growth," said chief executive officer Neil Johnson.
"This underscores the resilience of Duke's business model, especially in the face of ongoing economic challenges.
"Looking ahead, we remain confident that the consistent quarterly growth we have generated in recurring revenue will continue, and Duke is committed to working with our partners for their long-term growth."
At 1258 BST, shares in Duke Royalty were up 3.17% at 33.01p.
Reporting by Josh White for Sharecast.com.