Duke Royalty flags record-breaking quarter for recurring revenue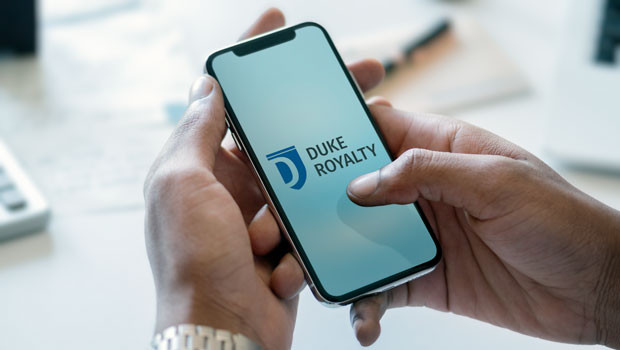 Alternative capital provider Duke Royalty said in an update on Friday that it was expecting to achieve recurring cash revenue of £5.7m in the fourth quarter of the 2023 financial year.
That would represent a 21% year-on-year increase, and a slight improvement on the previous quarter's record recurring cash revenue of £5.6m.
The AIM-traded firm noted the recent successful refinancing and upsizing of its credit facility with Fairfax Financial Holdings, at a 225-basis point improvement in cost.
It said the new credit facility was worth up to £100m, and replaced its previous £55m term and revolving facilities.
Additionally, Duke said it had completed a new £5m royalty investment into New Path Fire & Security (NPFS), a growing platform that buys independent regional fire safety and security companies across southern England.
Alongside the royalty investment, Duke invested £0.5m to acquire a 15% equity stake in NPFS.
The company also provided further financing to specialist residential and domiciliary care provider Tristone Healthcare.
Duke said it committed £3.2m to fund the acquisition of K Bond Healthcare - a residential and nursing care provider with operations across Greater Manchester.
The financing increased Duke's total investment in Tristone to £17.6m.
"These strong results follow the addition of another royalty partner in New Path Fire & Security to our portfolio, as well a follow-on investment into social care platform Tristone Healthcare during the period," said chief executive officer Neil Johnson.
"Our increasing recurring cash revenues also reflect the good performance of our partners despite the headlines of economic headwinds and inflation worries."
Johnson said that, with Fairfax Financial as its new senior lender, Duke had a "world class partner" to continue its growth trajectory.
"As we look ahead to Duke's 2024 financial year, we believe we have a solid foundation to continue to grow the business and add royalty partners to continue revenue growth and portfolio diversification."
At 1332 GMT, shares in Duke Royalty were down 0.08% at 33.22p.
Reporting by Josh White for Sharecast.com.