DP Poland sees system sales improve 10pc in first half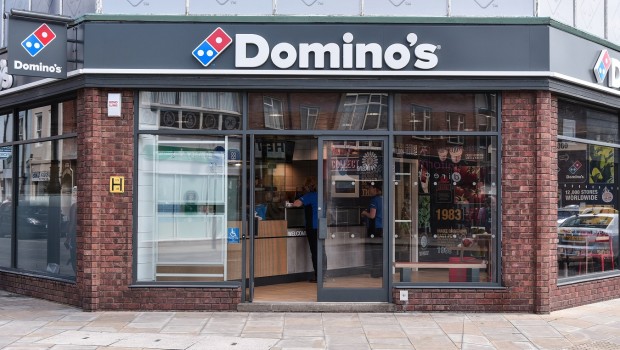 DP Poland reported a 10% increase in system sales in its first half on Tuesday, to PLN 41m (£8.25m), which the board said included the three highest monthly levels of system sales for the group to date.
The AIM-traded firm, which is the master franchisor of the US-based Domino's Pizza brand in Poland, said like-for-like growth in system sales for the six months ended 30 June was negative 1%, which it said reflected the "strong comparatives" driven by television advertising in the first two months of 2018.
It said the latest like-for-like system sales were 1% for July and 8% for August, however, with system sales growth continuing in September to date.
Pre-IFRS 16 group EBITDA losses increased, but were impacted as the board had expected by investment in operations and weaker commissary performance.
Net cash stood at £5.1m as at 30 June, up from £2.0m on 31 December, with the board adding that group performance was in line with management expectations for 2019.
On the operational front, DP Poland said 80% of delivery sales were ordered online in the first half, up from 77% year-on-year.
It opened four new stores in the period, with a further two opened since period end, making for 69 stores open to date, across 29 towns and cities.
A further two leases were signed in the first half, with the company adding that three corporate stores were acquired by two new sub-franchisees across Poland, and three corporate stores taken under management contract by one existing sub-franchisee.
The company also reported the appointment of Iwona Olbrys as its general manager in Poland, joining from Telepizza Poland.
"DP Poland delivered continued expansion and growth in system sales across both corporate stores and commissary during the first half of the year, notwithstanding the strong comparatives driven by television advertising in January and February 2018," said DP Poland's non-executive chairman Nick Donaldson.
"March to June 2019 saw positive growth in both like-for-like system sales and like-for-like order count.
"Pleasingly, system sales growth has continued in July, August and September."
Donaldson noted that the company had expanded its store estate to 69 stores, adding that the board intended to continue to increase the number of stores through corporate and sub-franchise openings.
"We are delighted to announce the appointment of Iwona Olbrys as our new general manager in Poland, succeeding Peter Shaw.
"Iwona, who is based in Warsaw, has significant experience in the food and beverage sector in Poland, having been the general director of Telepizza Poland - a business with 93 stores, both company owned and sub-franchised - since 2011.
"This appointment is in line with our strategy, announced in February, to focus our resources in Poland."
Nick Donaldson noted that recent headwinds affecting the Polish food delivery sector, including food and labour costs, and the impact of the aggregators on the sector, were continuing.
"However we remain confident that, underpinned by our well-invested infrastructure and world-renowned service and products, Domino's Pizza in Poland will continue to grow in this environment.
"The strong fundamentals in the Polish economy and continued expansion of the delivery market support the growing opportunity for the Domino's proposition in Poland."