Distribution Finance trading well, gets confirmation of capital requirement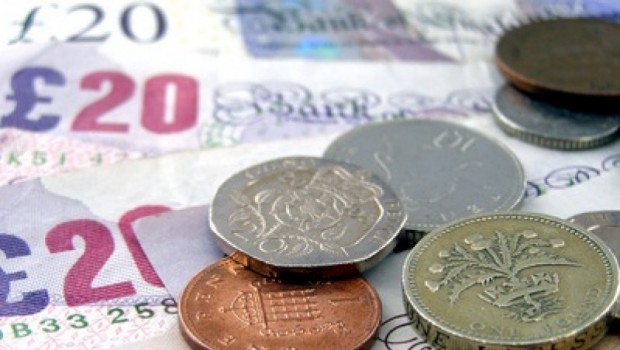 Distribution Finance had received confirmation from the Prudential Regulation Authority (PRA) of its total capital requirement and liquidity coverage ratio, it announced on Friday, in relation to its banking licence application.
The AIM-traded firm said receiving the two notifications, setting out its capital and liquidity regulatory requirements, were "key steps" in its licence application.
However, following feedback from the PRA in relation to its application for its share capital to be classified as Common Equity Tier (CET) 1, the company said it would reorganise parts of the existing share capital within the group, which would be carried out before any final authorisation decision will be considered by the PRA.
"The company has developed a plan to achieve these steps in discussion with the PRA," the board said in its statement.
"Details of the proposals will be set out in a shareholder circular, to be sent by the end of August, requesting shareholder approval for the buyback and cancellation of certain existing shares and issuance of new shares held by managers and former managers totalling less than 5% of the company's issued share capital.
"No additional new equity capital will be raised in connection with the proposals."
Distribution Finance said it expected to receive support from shareholders for the proposals at a general meeting in early September, with the reorganisation to be completed in full by mid-September.
Following that, the group was expecting to receive notification of the PRA's decision over its application by the end of that month.
Distribution Finance also confirmed that its application to participate in the British Business Bank's 'ENABLE' funding scheme had progressed, and that headline terms had been issued.
"The company and the British Business Bank are continuing due diligence relating to the potential facility, which remains subject to further bank and ministerial approval," the board said.
Looking at its trading, the firm said its business had continued to successfully navigate the post-lockdown period.
Dealers had now reopened, with sales of stock materially increasing, now at pre-lockdown levels and comparable to July 2019.
Sales in the market segments that opened first were described as "strong", while other sectors, such as holiday parks, were now building momentum.
Sales related to 'staycation', or domestic tourism, and leisure activities, had been the strongest, specifically motorbikes, motorhomes and caravans.
Although during lockdown, requests for new lending were limited, Distribution Finance said it was now seeing greater forward requests from both its dealers and from its manufacturer partners to support the flow of new stock.
The loan book had performed "positively and robustly" through the post-lockdown period, with lower arrears and forbearance than had previously been reported at 31 December and 12 June.
Distribution Finance said in its annual report that dealer insolvencies had only reached three at 12 June, with no associated write-offs, and since then there had not been any increase in those numbers.
As the board said could be expected given increasing sales of stock, the loan book had continued to reduce overall, with loan repayments, as stock is sold, continuing to run at a "seasonal norm" of around £1.5m per day in recent weeks.
The firm said that as a result, the loan book stood at £128m on 31 July, down from £186m on 31 May, driven in part by constraints on new lending.
While that trend was expected to continue into the autumn, the company said it remained focussed on ensuring continued positive portfolio performance given the uncertain environment, but had seen demand for new lending recover over recent weeks, and expected "significant" near and medium-term demand for its lending products.
"We are delighted that the PRA has shared our total capital requirement with us, and we believe we have a clear plan to fully complete our licence application," said chief executive officer Carl D'Ammassa.
"This, alongside the progress we have made in relation to the BBB Enable programme is the result of significant hard work across the firm.
"We are pleased with how we have managed the portfolio through the pandemic but recognise we have some clear deliverables to achieve over the coming weeks, before we conclude our licence application with the regulator."
Distribution Finance said it would provide more details on its trading performance at its interim results, no later than 30 September.
At 0845 BST, shares in Distribution Finance Capital Holdings were up 12.18% at 43.75p.