Diaceutics pleased with 2020 performance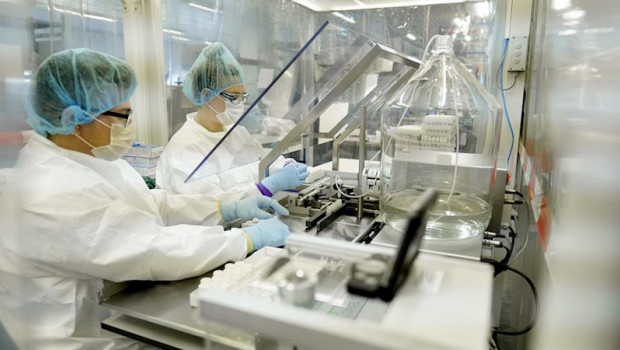 Diaceutics updated the market on its trading in 2020 on Monday, reporting that its revenue and adjusted EBITDA for the year ended 31 December were expected to be around £12.6m, down from £13.4m, and £0.5m, down from £2.2m respectively, with EBITDA breakeven.
The AIM-traded firm said that was ahead of revised market expectations.
It said it had a "strong" closing cash position of £25.3m, up from £11.7m year-on-year, with the 2020 figure including the funds from the £20.5m share placing, completed in June.
Significant progress was said to have been made on 'DXRX The Diagnostic Network', the company's proprietary diagnostic network platform for precision medicine, since its successful launch on schedule on 28 October.
It said 19 of the company's top 30 pharma clients had engaged with the platform to explore their precision medicine needs, with eight client projects now confirmed for delivery via the platform in the first half of 2021.
The firm added that 68 leading cancer laboratories and diagnostic companies had been successfully brought directly online to support marketplace collaborations.
It said it had repositioned employees to support the platform business model, reduced staff numbers during the second half of the year and carried out a restructure with an exceptional charge of about £0.4m, overall providing an annual cost saving of £1.9m for 2021.
By the end of 2020, Diaceutics said it had worked on 29 therapy brands for 23 pharma companies, compared with 25 therapy brands and 19 pharma companies, respectively, at the end of 2019.
Diaceutics said it had assessed the impact of Brexit, and had taken steps to mitigate that wherever possible, adding that it was not expecting that the UK's withdrawal from the EU would materially affect its business.
"In the first half of the year we grew our client base, revenue and global reach in line with the trajectory of precision medicine and, at the same time, continued our investments in data analytics and preparation for the launch of our DXRX platform in the second half." said chief executive officer Peter Keeling.
"From October onwards we implemented the successful launch of the DXRX platform, our proprietary diagnostic network for precision medicine, and have already seen initial pharma client and laboratory interactions.
"In parallel with this we implemented a strategic restructure enabled by the shift to a platform centric business model."
Keeling said the business restructure, along with its "strong" balance sheet and position within the "increasingly digital" precision medicine marketplace, would enable Diaceutics to pursue growth and strategic opportunities as they arose.
Diaceutics said it would announce its annual audited results on 15 March.
At 1214 GMT, shares in Diaceutics were up 3.4% at 152p.