Destiny publishes 'important' research on its preoperative treatment candidate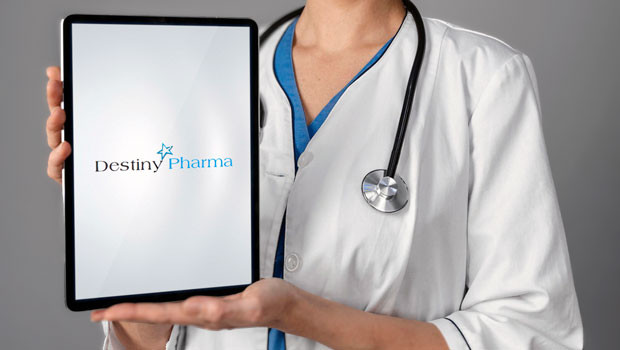 Clinical-stage biotechnology company Destiny Pharma announced the publication of landmark clinical data for 'XF-73' on Friday, in the US-based peer-reviewed journal Infection Control & Hospital Epidemiology.
The AIM-traded firm said the paper, published by Dr Julie Mangino of Ohio State University's Division of Infectious Diseases, focussed on XF-73's efficacy in reducing nasal carriage of the Staphylococcus aureus (S. aureus) bacteria - a leading cause of hospital-acquired infections.
It said the study enrolled patients undergoing open-heart surgery - a high-risk population for S. aureus infections - with the results showing that XF-73 was highly effective in reducing nasal carriage.
The study's primary endpoint was achieved, with XF-73 demonstrating a 99.5% reduction in S. aureus nasal carriage, equating to a reduced nasal burden of S. aureus in patients undergoing open heart surgery in the 24 hours immediately before surgery.
Additionally, 83.7% of patients treated with XF-73 nasal gel were completely decolonised of nasal S. aureus or exhibited at least a 99% reduction one hour ahead of surgery, compared to just 25% in the placebo group.
The positive results were achieved with three doses of XF-73 nasal gel in the 24 hours before the surgical incision, with decolonisation of S. aureus maintained throughout the perioperative period, which is considered the highest risk of infection.
"This is certainly the most important paper that we have published on XF-73 nasal gel," said Destiny's chief scientific officer Dr Bill Love.
"Peer-reviewed and published in a leading US infection control journal, [it] will mean that the exceptional ability of our product to decolonise patients rapidly and effectively before surgery will be shared and available to those in the field of hospital infection control.
"XF-73 nasal gel is a potential game changer in the fight to reduce the risk of post-surgical infections from hospital superbugs."
At 1507 GMT, shares in Destiny Pharma were down 0.16% at 31.2p.
Reporting by Josh White for Sharecast.com.