Destiny Pharma reports success in US C. diff trial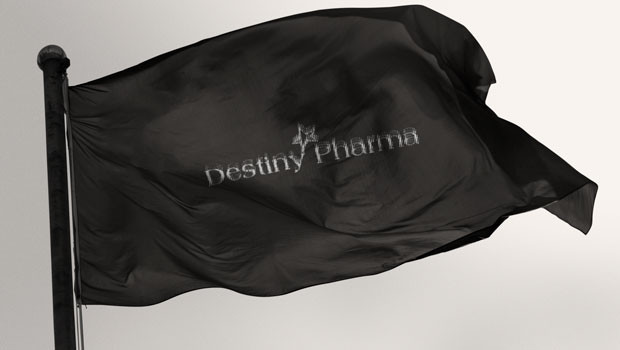 Clinical-stage biotechnology company Destiny Pharma announced the successful outcome of its cooperative research and development agreement with the US Department of Veterans Affairs (VA) on Monday.
The AIM-traded firm said the agreement was focussed on 'NTCD-M3', a novel microbiome therapeutic being developed to reduce the recurrence of Clostridium difficile infections (CDI) in the gut.
It said the research results confirmed NTCD-M3's ability to colonise the gut after antibiotic administration, strengthening the market opportunity as it supported its use following commonly-used antibiotic treatments.
The company also announced findings from North American and European market research, which reinforced the clinical support and market potential of NTCD-M3.
"Oral antibiotics kill beneficial bacteria in the gut, causing unintentional and harmful collateral damage," Destiny said in its announcement.
"This allows Clostridium difficile to grow in the gut and release toxins which cause disease.
"CDI is the leading cause of hospital acquired infection in the US and current treatments lead to significant recurrence.
It said that in the US, there were around 500,000 cases of CDI each year, with many of the initial cases then recurring, leading to 29,000 deaths.
The company said it was estimated that CDIs resulted in an additional $6bn in healthcare costs per year in the US.
"Destiny Pharma's late‑stage asset NTCD-M3, which has already completed successful phase 2 clinical trials, has been shown to prevent recurrence following the normal standard-of-care antibiotic treatment with only a 5% recurrence rate - the company believes this is the biggest reported reduction in CDI recurrence from clinical studies."
Some antibiotics used for the treatment of CDI, including fidaxomicin, can remain in the gut for a prolonged period after treatment, potentially impacting the ability of NTCD-M3 to colonise and prevent infection recurrence, the company explained.
The VA conducted a preclinical study using the best accepted CDI research model, which demonstrated 100% gut colonisation of NTCD-M3 following treatment with fidaxomicin.
In addition, 100% NTCD-M3 gut colonisation was also demonstrated following pre-treatment with vancomycin - the most commonly used first-line antibiotic treatment for CDI.
Destiny said the results provided further support and rationale for the use of NTCD-M3 as an adjunct to both current standard-of-care treatments, vancomycin and fidaxomicin, for the prevention of CDI recurrence.
"We are encouraged by these latest findings that support the administration of NTCD-M3 to the broadest CDI patient population receiving any approved antibiotic treatment and strengthens our planning for the NTCD-M3 phase 3 study, which we aim to start later this year," said chief executive officer Neil Clark.
"The market research further supports these findings and will be invaluable in helping to position NTCD-M3 for the prevention of CDI, as well as development and commercial considerations critical to determining the product's market potential.
"There is significant value potential in our NTCD-M3 asset, and we look forward to providing further updates on the regulatory and development plans throughout 2022."
At 1227 GMT, shares in Destiny Pharma were down 1.01% at 98p.