Destiny Pharma pleased with latest XF-73 results at it proceeds with next phase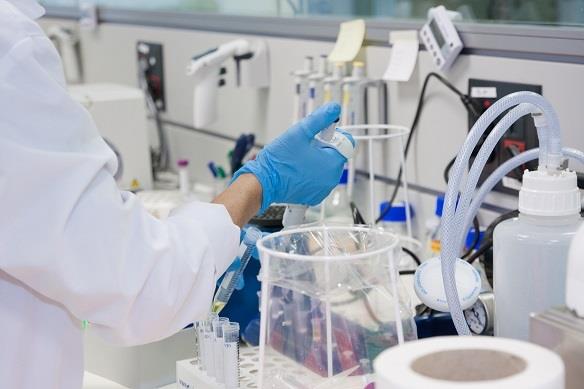 Clinical stage biotechnology company Destiny Pharma reported on the publication of results from a positive phase 1 clinical study in 60 healthy United States volunteers using a nasal gel formulation of its lead drug, XF-73 (exeporfinium chloride), on Wednesday.
The AIM-traded firm said the headline results from the study were previously announced on 5 September.
It said the reported US study was independently conducted and sponsored by the National Institute of Allergy and Infectious Diseases, part of the US National Institutes of Health.
In addition to the study reporting a favourable safety and local tolerability profile of the nasal gel formulation, the primary objective, the study also noted - as expected - that exposure to XF-73 produced a rapid reduction in levels of nasal S. aureus in all subjects.
Destiny Pharma said it was initially developing a nasal gel formulation of XF-73 as a novel therapy to prevent post-surgical infection, including those from methicillin resistant S. aureus (MRSA), as nasal carriage was the source of at least 80% of S.aureus or MRSA post-surgical bacterial infections.
The company said it was currently conducting a 200 patient multi-centre, randomised, blinded, placebo-controlled phase 2b study of a single concentration of XF-73 nasal gel.
That was to assess the anti-staphylococcal effect of XF-73 on S. aureus nasal carriage in US and European patients scheduled for cardiac surgical procedures deemed to be at high risk of postoperative S. aureus infection.
Headline results from that trial were anticipated in mid-2020.
"The full results from this positive phase 1 clinical study, independently conducted and sponsored by the NIH, underscores our confidence in the potential of XF-73 as a novel treatment to prevent the occurrence of post-surgical S. aureus bacterial infections which is a significant commercial opportunity," said chief executive officer Neil Clark.
"Importantly, there is no evidence to date suggesting that XF-73 causes bacterial resistance which is in contrast to current preventative treatments such as the application of the antibiotic mupirocin, which the use of is increasingly blunted by the rising incidence of resistant strains of S. aureus.
"We look forward to reporting headline data in mid-2020 from our ongoing 200 patient phase 2b trial that is assessing the ability of XF-73 to reduce nasal levels of S. aureus in patients at high risk of infection that are undergoing surgery."