DekelOil takes out EUR 7.2m loan with African agriculture specialist AgDevCo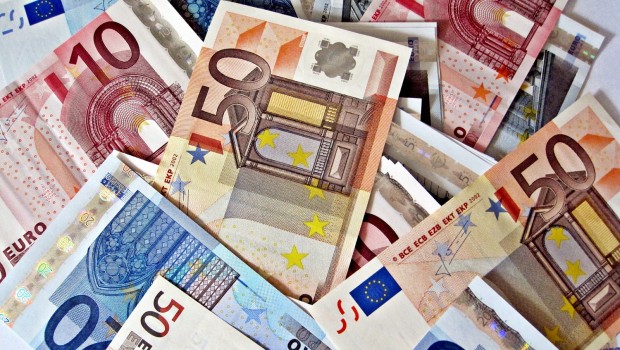 West Africa-focussed agriculture company DekelOil announced a €7.2m (£6.48m) 10-year senior secured loan facility from African agriculture sector impact investor AgDevCo on Monday.
The AIM-traded firm said €6.2m of the loan would replace its existing NSIA Bank loan, and €1.0m would cover environmental, social and governance activities and general working capital purposes.
An estimated €5.8m in cash savings would arise from a four-year capital repayment holiday, after taking into account interest rate differential and transaction fees, which the board said would "significantly strengthen" its balance sheet during the period, and would permit a higher proportion of cash flows generated at Ayenouan to be retained and reinvested.
Drawdown under the AgDevCo loan was conditional upon the completion of a proposed subscription by AgDevCo for new ordinary shares in DekelOil, raising gross proceeds of €1.5m, and the issue of new ordinary shares in DekelOil to existing and new shareholders, raising gross proceeds of no less than €0.95m.
The board said it remained confident in achieving its full-year market expectations, with first half revenues expected to be no less than €14.5m, up from €14.1m year-on-year, while first half EBITDA was expected to be "materially higher" than the prior year's €1.1m.
"The AgDevCo Loan is a strong endorsement of our strategy to build DekelOil into a leading West African focused agriculture company which places smallholders at the heart of its operations," said DekelOil executive director Lincoln Moore.
"Our palm oil project at Ayenouan, which has been operational for over five years, has shown how our collaborative model benefits local communities and shareholders alike, and we intend to do the same with our large-scale cashew processing project at Tiebissou when production commences in 2020.
"AgDevCo lists a proven business model, a strong management team, the potential for long-term growth, and the potential to have a positive impact on people, economies and the environment among its investment criteria."
Moore said that was consistent with DekelOil's model and its operations, adding that it was "encouraging" that an investor of the calibre of AgDevCo, which placed impact and environmental, social and governance activities at the heart of its investment decisions, agreed with DekelOil.
"Importantly, the AgDevCo Loan's four-year interest-only period will significantly strengthen the company's balance sheet during this period of growth and investment and places us in a stronger position to support various growth initiatives.
"At the end of that four-year period, DekelOil will have at least two operational projects in Côte d'Ivoire, each we believe will be generating significant levels of cash flow which will be used to further grow the company."
AgDevCo managing director Chris Isaac said that, as a "market leader" in Côte d'Ivoire, his company valued DekelOil's commitment to supporting smallholder farmers from whom the bulk of the fruit for its palm oil operations was sourced.
"DekelOil takes its social and environmental responsibilities to local communities seriously, for example it was the first operator in Côte D'Ivoire to install an effluent treatment facility," Isaac noted.
"We look forward to helping DekelOil develop a best in class traceability programme that ensures fruit is ethically sourced from smallholder growers who are not having adverse impacts on natural and critical habitats."
Chris Isaac said responsible commercial agribusiness was "key" to driving development and impact in the region.
"DekelOil has made considerable progress towards building a diversified agriculture operation which will deliver considerable social and community benefits.
"We look forward to helping DekelOil continue its regional expansion, generating opportunities for higher incomes for large numbers of smallholder farmers."