DekelOil maintains momentum in low price environment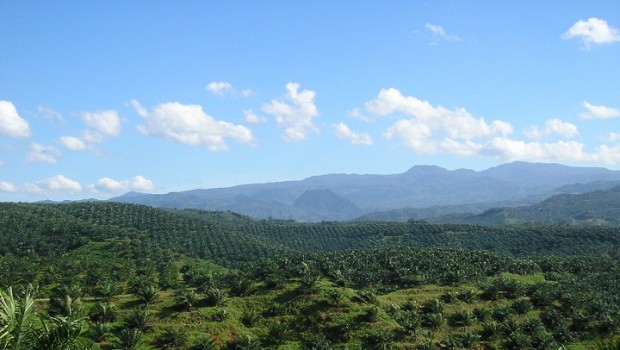 West Africa-focussed agriculture company DekelOil updated the market on production and sales for its Ayenouan palm oil project in Côte d'Ivoire for the quarter ended 30 September on Thursday.
The AIM-traded firm reported quarterly production of crude palm oil (CPO) of 4,803 tonnes at the project's mill, resulting in total volume produced during the nine months to 30 September of 33,746 tonnes, which was a 22.2% increase over the same period in 2018.
It was, however, down from the 5,371 tonnes produced in the third quarter of 2018, but followed the company's record second quarter production of 14,013 tonnes.
In addition, the company reported a 30.5% increase in third quarter crude palm oil sales to 7,138 tonnes, which it said was driven in part by the sale of CPO stock on hand at the beginning of the review period.
DekelOil said it saw a 1.1% decrease in fresh fruit bunches delivered to the mill to 24,665 tonnes in the third quarter, following an "excellent" first half peak harvest, during which a record 131,917 tonnes of fresh fruit bunches were delivered to the mill.
Its CPO extraction rate was lower than in the third quarter of 2018, due to early harvesting by farmers looking to supplement their income during the low pricing environment.
As part of its efforts to support the smallholder community, DekelOil said it had been accepting lower quality fresh fruit bunches, resulting in a reduction of around 2% in the mill's extraction rate compared with the third quarter of 2018.
It still saw a 2.3% and 70% increase in palm kernel oil and palm kernel cake production to 538 and 1,158 tonnes respectively, as its strategy of sourcing external supplies of kernels for processing continued to yield results.
On the sales front, DekelOil said the average CPO price of €456 per tonne in the third quarter represented a 16.2% decrease on the second quarter's €488, with CPO international benchmark prices reaching a low of €430 in July.
A partial recovery in international CPO prices seen through the third quarter had flowed through to local CPO prices, however, which had been above €510 late in the third quarter and into the fourth quarter.
It also saw a 41.7% increase in palm kernel oil sales to 819 tonnes, and a 126.9% increase in palm kernel cake sales to 1,459 tonnes.
"With 33,746 tonnes of CPO produced during the nine months to the end of September, full year production at Ayenouan is on track to return and likely exceed the levels we reported prior to 2018's anomalous peak harvest season," said DekelOil executive chairman Lincoln Moore.
"A recovery of CPO prices from cyclical lows would further assist Ayenouan in boosting profitability to and above previous levels, hence, we are encouraged by the recent gradual recovery in CPO prices.
"Despite CPO prices continuing to be well below historical averages of €725 per tonne, we remain very optimistic of improved pricing in the next 6-12 months and beyond."
Moore said that, together with the recent strengthening of the company's balance sheet following the AgDevCo debt refinancing in July, it was an "exciting period" in the firm's development, particularly with work underway at its cashew processing project in Tiebissou where an initial 10,000 tonnes per annum plant is on course to be commissioned in the first half of 2020.
"At this point, DekelOil will not only be known as Dekel Agri-Vision, but will also have two producing projects each generating material and diversified revenue streams."