Craneware sees growing market opportunity as sales and profit rise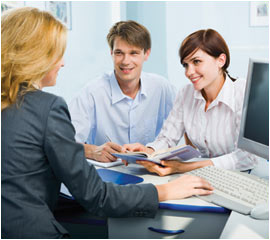 Craneware on Tuesday reported a jump in interim revenues, though the size of the increase was not fully reflected by profits as jumps in the business' costs offset some gains.
For the six-month period ended 31 December the company recorded profit before tax of $9.3m, an increase of 7% compared to the same period the year before, as a 15% increase in revenue to $35.8m was partially offset by a 44% increase in cost of sales to $2.3m and a 16% increase in net operating expenses to $24.4m.
Keith Neilson, chief executive of Craneware, said: "The strength of our trading performance to date and double-digit rate of growth demonstrate the ongoing momentum we are experiencing in the business and the growing market opportunity we see."
The AIM traded company had cash of $38.7m at 31 December, down from $52.2m at the same point the year before, while the interim dividend was increased by 10% to 11p per share.
Craneware is continuing to develop its cloud-based Trisus Enterprise Value Platform, which is intended to assist healthcare providers with the identification of risks related to revenue, cost, and compliance, as well as Trisus Healthcare Intelligence, which is a cost analytics decision support tool that integrates revenue, cost, clinical, and hospital operational information for each patient encounter.
These products are available under a software as a service payment model, which the company said assists with the long-term growth and stability of the group.
"As we enter the second half of the financial year we do so with excitement as we continue to build the business in line with the large market opportunity available to us. We believe that the breadth of our customer base and the quantity and quality of data within our solutions gives us the opportunity to sit at the heart of the move to value-based economics; collating and analysing the information that will support hospital-wide decision making and ultimately have a positive impact on the quality of healthcare," said Neilson.
The chief executive added that the board had "great confidence" in the ongoing success of Craneware due to growing market opportunity, a strong sales pipeline and increasing long-term revenue visibility.
A note from analysts at Peel Hunt said: "Craneware is one of our favoured investment ideas, and even the current thesis only scratches the surface of the full opportunity given the 'data lake' it's creating using US hospital data."
Craneware's shares were down 1.32% at 2,625.00p at 0832 GMT.