CPPGroup sees 'rapid growth' in 2019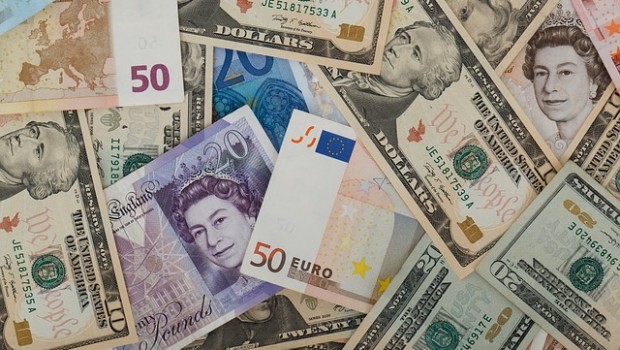 CPPGroup reported "rapid growth" in its international revenue and customer numbers in a trading update on Monday, leading to a financial performance for 2019 that was in line with its board's expectations.
The AIM-traded firm, which was due to release its annual results on 25 March, said its key strategic markets and investments made "promising progress" in the year ended 31 December.
It issued the unscheduled trading update after the Financial Conduct Authority requested listed firms to delay any results announcements for the time being on Sunday.
It said group revenue increased 26% to £138.4m, continuing the strong growth it had seen since 2016.
That, CPPGroup said, was driven by revenue from ongoing operations rising by 37% to £121m, which included a 53% increase in Indian revenues to £99.6m.
It said adjusted EBITDA increased 38% to £8.7m, while reportable EBITDA reduced to £5.4m as a result of charging start-up costs from its investment in business growth projects, which totalled £3.3m, up from £2.4m.
As at 31 December, net funds comprised cash and cash equivalents of £22m.
CPPGroup said it had seen an increased diversification in its Indian business with the launch of a new product, LivPlus, and partnerships with major brands such as Tata Capital Financial Services and American Express.
Globiva was continuing to outperform expectations as one of India's fastest growing business process management providers, with more than 2,000 billable seats across four locations.
It said its partner base had grown 50%, which was driven by the "key strategic markets" of India, Turkey, China, the UK and Blink.
The company said its partners worldwide provided potential access to more than 200 million customers.
CPPGroup said it was continuing to monitor the economic uncertainties and the challenges posed globally by the Covid-19 coronavirus outbreak, and the impact it could have on the group, saying further updates would be made as appropriate.
"2019 has been another positive year for the group as we continue to execute our strategic plan," said chief executive officer Jason Walsh.
"International revenues are growing rapidly with the strong performance reported last year being surpassed in 2019.
"India has again been the driving force behind this progress, significantly increasing its revenue, profitability and customer numbers, whilst Turkey continues to make a valued contribution."
Walsh said CPP is a "partnership-focussed" business, adding that the board was "pleased" by the success it had in the year in deepening relationships with existing partners, while further expanding its potential through new partnerships with major brands across its key markets.
"It is these relationships that will underpin the future success of the business.
"Looking ahead, we are ideally positioned to continue the delivery of our strategic plan and build value.
"We have long-term partnerships that are flourishing around the group, our acquisitions are performing well and are adding value, and our developing markets are making good progress with exciting propositions and sales pipelines."
The investment CPPGroup had made in technology would also put it "at the forefront" of delivering tech-enabled digital solutions for its partners and their customers, Walhs explained.
"However, the impact coronavirus will have on our partners and the behaviour of customers is not yet clear.
"We continue to monitor the situation and will respond accordingly."
At 1449 GMT, shares in CPPGroup were down 9.66% at 2.62p.