Cora Gold upbeat on latest test results from Sanankoro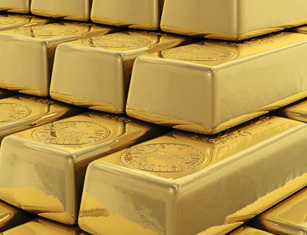 West Africa-focussed gold exploration company Cora Gold announced on Wednesday that the gravity and cyanide metallurgical testwork programme conducted by Wardell Armstrong International at the Sanankoro Gold Project had been completed, with "highly positive" results returned.
The AIM-traded firm said that, subsequent to the interim metallurgical testwork results announced 18 March, additional preliminary tests had been completed on oxide gold samples derived from the Selin and Zone A prospects at Sanankoro in Mali's Yanfolila Gold Belt.
Heap leach test results were awaiting finalisation, following continued increasing gold recoveries over time, the board explained.
It said the results demonstrated coarse ore gold recoveries of up to 97%, depending on crush size, as being achievable through cyanide leach extraction, including gravity recoveries of up to 73%.
The board said that was confirmation that industry standard, carbon in leach (CIL) process methodology could be utilised for the extraction of gold from oxide ore at Sanankoro.
It explained that the metallurgical testwork evaluated the potential of two gold extraction methodologies - gravity concentration followed by cyanide leach of the gravity tailings and heap leach using a column leach test programme.
The heap leach method returned continuous gold recovery, with the company now awaiting final results following the successfully increased recoveries over an extended period of time.
Results from that and further tests would inform the detailed process flowsheet to be used in the upcoming scoping study, which was set to be delivered in the fourth quarter.
"The primary objective of this metallurgical test work programme, undertaken by Wardell Armstrong was to determine the possibility of utilising either heap leach or gravity-cyanide leach as effective methods of economic gold extraction at Sanankoro," said Cora Gold chief executive officer Jon Forster.
"To that extent the programme has been highly successful, and we now believe that recoveries of up to 97% are achievable using the determined crush size and an industry standard, cost-effective standard gravity and cyanide processing route.
"We eagerly await the final heap leach results following good initial results, which will be used for comparative purposes."
Forster said the company's understanding of Sanankoro and the potential development paths available had improved as a result of the work programmes, with the board "looking forward" to the final heap leach results shortly to complete the study.
"I look forward to updating shareholders with details of developments at Sanankoro as well as Cora's ongoing regional exploration activities."