Conroy Gold reports promising assay results from Drumavaddy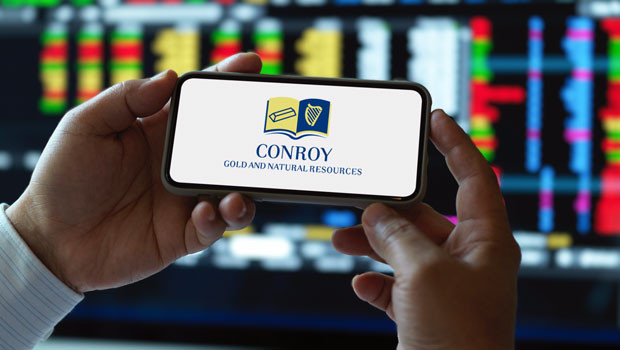 Conroy Gold reported promising assay results from its ongoing exploration at Drumavaddy on the Slieve Glah gold target in County Cavan on Wednesday.
The AIM-traded firm said the results pointed towards the potential discovery of a new gold-in-bedrock target located at the southwestern end of the extensive 65 kilometre Orlock Bridge gold trend.
It said the exploration work, a collaboration between Conroy Gold and its joint venture partner Demir Export, involved a combination of trenching and drilling operations.
The exploration initiative came in response to the Drumavaddy anomaly, first made public by the company on 23 March.
Preliminary findings from deep overburden sampling had pinpointed a highly anomalous gold target spanning an area of 300 metres by 150 metres, boasting gold values reaching up to 3,460 parts of gold per billion.
Initial trenching efforts revealed a 10-metre gold-in-bedrock zone of low grade.
Following that, a drill hole was executed which successfully intersected the identified gold zone, thus corroborating the continuous nature of this gold mineralized structure.
A subsequent drill hole uncovered another separate gold zone with a grade of two grams of gold per tonne, spanning over one metre.
More specifically, intercepts from the scout trench included a 10 metre zone with 0.2 grams of gold per tonne starting from 49 metres, and a four metre zone with 0.4 grams of gold per tonne beginning at 67 metres.
Only intercepts showing 0.2 grams of gold per tonne or higher were detailed.
Intercepts from the two initial scout drill holes revealed seven metres with 0.2 grams of gold per tonne starting from 22 metres in the first hole.
The second drill hole showed nine metres with 0.3 grams of gold per tonne, including 0.5 metres with one gram per tonne, starting from 56 metres.
It also showed 0.5 metres with 0.3 grams of gold per tonne from 67 metres, 0.5 metres with 0.3 grams per tonne from 88 metres, and one metre with two grams per tonne starting from 159 metres.
Only intercepts displaying 0.3 grams of gold per tonne or more were specifically highlighted.
In terms of sample analysis, all specimens underwent rigorous testing at ALS Loughrea, using the Au-ICP21 methodology, which combines fire assay and ICP-AES 30g sample processes.
"It is very exciting to see these gold assay results from drilling and trenching at Slieve Glah, which confirm the prospectivity of this very extensive target area located to the southwest of the district scale Orlock Bridge gold trend in the Longford-Down Massif," said chairman Richard Conroy.
Reporting by Josh White for Sharecast.com.