Colter partners plummet after well testing disappoints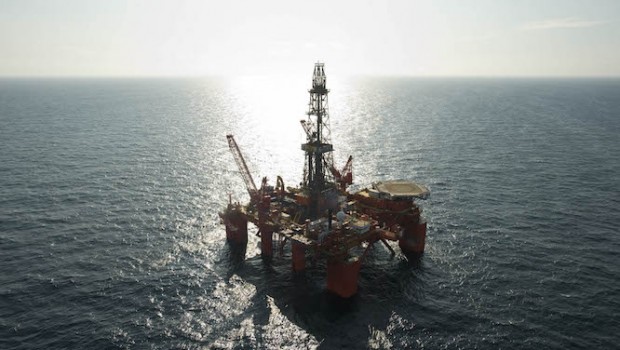 Shares in Baron Oil, United Oil & Gas, Andalas Energy and Reabold Resources plummeted on Friday after test results showed the north part of the Colter prospect well is "unlikely to yield additional commercial volumes".
With sidetrack operations now completed at the well, which is located offshore in the P1918 licence within the UK Wessex Basin, it has now been determined the majority of the potential resource resides within the Colter South territory.
A statement from Reabold said: "The more northerly location of the fault results in a larger areal extent than previously mapped at Colter South, which modelled a 15 million barrel mean potential resource within the Colter South prospect. However, this also results in a smaller areal extent of the Colter feature north of the fault, which is unlikely to yield additional commercial volumes."
United owns a 10% stake in the well and Andalas and Baron both hold 8% stakes, while Reabold has a 33% interest in Colter operator Corallian Energy.
Malcolm Butler, chairman and chief executive of Baron, said: "While the drilling campaign indicates that the Colter Prospect is smaller than expected, it has demonstrated that the Colter South Prospect is larger than initially thought and has also given encouragement for our adjacent onshore prospects by encountering good shows in the Middle Jurassic."
Butler added that the partners now intend to integrate the results of drilling into the seismic data and evaluate the way forward to commercialisation of the Colter Prospect and the enlarged Colter South Prospect.
Meanwhile, Andalas chief executive Simon Gorringe said he was "disappointed" that Holywell Resources, which Andalas holds an interest in through a 25% stake in its owner Eagle Gas, has elected to relinquish its 66.67% owned Southern North Sea Licence P2112.
"Whilst Holywell has undertaken discussion with a number of interested parties regarding participation in drilling the proposed well, it has been unable to secure a partner within the time permitted under the Licence and therefore it has no other practical course of action. We remain interested in the Badger prospect and we will consider options to apply for a new licence," said Gorringe.
At 1301 GMT, Baron Oil's shares were down 57.55% at 0.18p, Andalas Energy's shares were down 56.84% at 0.20p, Reabold Resources shares were down 11.11% at 0.60p and United Oil & Gas' shares were down 12.14% at 3.69p.