Cohort reports record full-year revenue and adjusted profit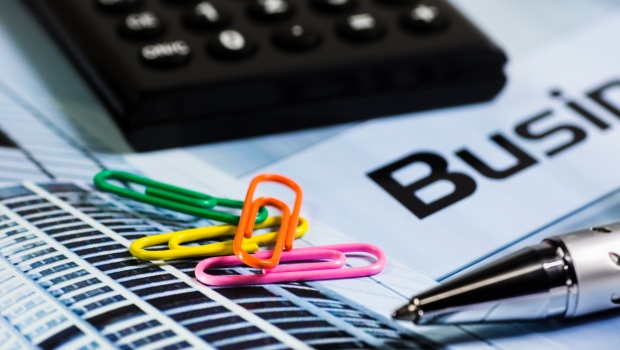 Cohort reported record revenue and adjusted operating profit in its preliminary results on Tuesday, despite an estimated Covid-19 impact of £6m on group revenue and £0.2m on adjusted operating profit.
The AIM-traded firm said its revenue was up 9% year-on-year for the 12 months ended 30 April, at £143.3m, while its adjusted operating profit was ahead 2% at £18.6m.
It reported better-than-expected cash performance, but said adjusted earnings per share were down 9% at 33.63p, due to an expected higher tax charge.
Order intake improved to £180.3m, from £124.2m in 2020, with an additional £50m of orders won since year-end.
The board confirmed a 10% rise in the total dividend for the year, to 11.1p per share.
On a divisional basis, Cohort said MASS was its main profit contributor, although it was down "slightly" from its record high last year, while it noted a "strong" performance improvement at EID.
MCL returned to growth, and the initial five-month contribution from ELAC was ahead of expectations, though the board noted weaker results at Chess and SEA.
Defence revenue from non-UK ministries of defence exceeded the UK for the first time, reflecting both the higher sales at EID and Chess, where a "much greater proportion" of sales were to export markets, and the initial contribution of ELAC.
The acquisition of ELAC was completed in December, with the transaction adding a "profitable and growing" sixth standalone business to the group.
"Cohort continued to make progress in 2021, achieving a record adjusted operating profit and revenue," said chairman Nick Prest.
"MCL and EID both posted an increase in profit and we benefited from an initial five-month contribution from ELAC.
"These positive movements were partly offset by weaker performances at SEA, Chess and, to a small extent, MASS."
Prest said the group had entered the new financial year with a "substantial" long-term order book, with the 30 April total of £242.4m underpinning nearly £100m of in-year revenue, representing 64% of the consensus forecast.
Following further contract awards of more than £50m since the start of the financial year, that cover now stood at 70%.
"Looking forward, we expect that strong performance across most of the group in the 2022 financial year will be partly offset by a weaker year at EID," Prest explained.
"Overall, we expect to achieve continued growth, albeit at a modest level, and to have zero net debt at the year end.""
Prospects for the 2023 financial year, meanwhile, depended on order progress in the current year, Nick Prest said.
"We are optimistic that the Group will return to a higher rate of growth in 2024, based on current orders for long-term delivery, and our strong pipeline of opportunities."
At 1419 BST, shares in Cohort were up 3.81% at 512.8p.