Christie Group trading well, expects strong first half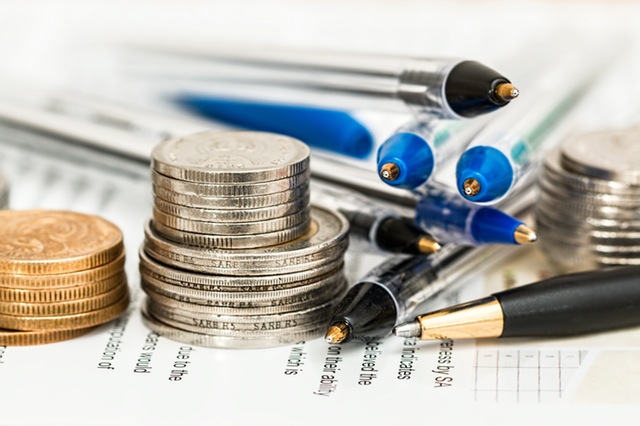 Professional services provider Christie Group said on Wednesday that the recovery that first emerged in the second half of its 2020 financial year had continued, as it traded in line with market expectations.
The AIM-traded firm, which was holding its annual general meeting, said that in its professional and financial services division it was seeing "strong performances" across most parts of the unit.
Chairman and chief executive officer David Rugg said its UK businesses had "led the way" with progress, despite being locked down again from early January.
He said that by the end of May, Christie & Co had exchanged or completed contracts on the sale of 164 hospitality businesses alone, and a retail business for every working day of the year thus far.
"Central and eastern Europe have contributed to an encouraging start, but the Mediterranean countries await the advent of this summer season," Rugg said.
"Elsewhere, we are currently experiencing strong buyer demand across each of the trade sectors we serve.
"The breadth of our sector specialisations is illustrated by our involvement in a variety of transactions."
David Rugg said those transactions included the Essex Smile Centre in Rayleigh to Dentex Healthcare Group, pubco Red Mist Leisure to Red Lion Holdings for a guide price of £20m, the 181-room Hilton Warwick, the 1000-year-old five-star Schloss Pichlarn Hotel in the Austrian Alps, 27 Pizza Hut delivery units to Starboard Hotels, seven petrol stations in northern England to Certas Energy UK, and the former Rastrick Independent School and Day Nursery in Brighouse.
"Our appraisal practice, Pinders, has experienced an upturn in the number of valuations commissioned in respect of asset-rich businesses raising additional loans to tide them over for short term cash flow requirements.
"As businesses reopen, we expect lenders to seek our assistance in reviewing their exposure to businesses impacted by the pandemic.
"Pinders intends to relaunch its graduate training programme in July. Its building services division is operating at pre-Covid-19 levels and is recruiting."
Rugg said that at Christie Finance, the firm had now processed its last Coronavirus Business Interruption Loan Scheme (CBILS) loans.
The successor Recovery Loan Scheme was being used by challenger banks for both secured and unsecured lending.
"Such lending is typically only accessible via an accredited broker, and therefore, for Christie Finance the outlook for loans granted is further improved.
"We were pleased to raise the funding for the MBO of Auckland Care, a specialist provider for adults with learning difficulties."
Looking at its stock and inventory systems and services operations, Rugg said that after the lockdown ended, Christie's licensed trade stock auditing business Venners was now experiencing a return of clients as premises opened internally in England from 17 May.
"We anticipate Venners schedule of visits will be over 50% operative by the end of July.
"Earlier this year, we were pleased to complete 98 change valuations pursuant to the takeover of Brains pubs by Marston."
Its retail stocktaking business Orridge was "reaping the benefits" from its reorganisation and restart in 2020, David Rugg added.
"Recent merger and acquisition activity in the sector should unleash further opportunity for us in the UK, France and Benelux.
"Clients who require a duopoly of service provision will not accept sole supplier status created by provider mergers.
"Our Orridge Pharmacy division conducted its largest stocktake event to enable the transfer of the 57-branch Dudley Taylor chain to Avicenna."
New business wins had primarily been generated for the firm's supply chain service, Christie said, with the board expecting the occupancy of the company's own vehicles increasing once precautionary Covid-19 measures were lifted, as well as the benefits to be gained from investment in hybrid vehicles.
Its software-as-a-service (SaaS) provider Vennersys experienced a "surge" in online ticket sales that had previously been absent in the current year.
"It anticipates further increases in volumes when social distancing measures are relaxed," Rugg said.
"The business has activated a record 18 attractions for new users of our ERP system since Easter, including Hurst Castle, the British Motor Museum and Sky Park Farm."
David Rugg said most of the businesses on which Christie's services were focused were property-based, adding that historically they had provided a hedge against inflation.
"Each of our services and all of our sectors are in demand.
"We expect further progress once our remaining hospitality markets fully re-open for business both here and in mainland Europe.
"Based upon current momentum we look forward to a strong second half."
At 1105 BST, shares in Christie Group were up 9.11% at 124.38p.