Checkit revenue falls amid transition to recurring model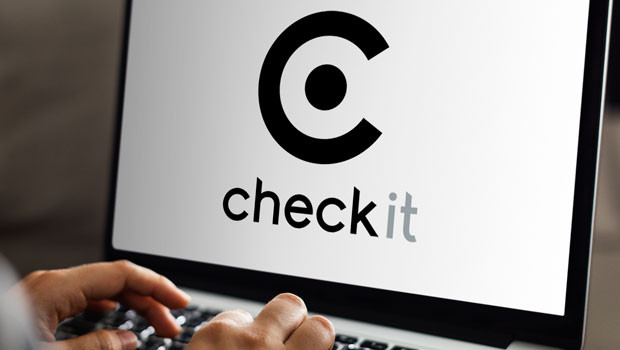 Operations management technology company Checkit said its annual recurring revenue was up 48% year-on-year in its first half on Thursday, to £10.2m, although total revenue fell.
The AIM-traded firm said in a trading update that recurring revenue for the six months ended 31 July was up 44% at £4.4m, while non-recurring revenue was down 79% at £1m.
That made for weaker total group revenue, which fell 31% to £5.1m.
Checkit said annual recurring revenue growth performed in line with market expectations, reflecting "resilience" despite a challenging macroeconomic environment.
Additional bookings growth was flat in the period compared to last year, which the board put down to the impact of market conditions on pipeline progression.
It said recurring revenue accounted for 82% of total revenue for the six month period, which was a "significant change" from the first half of last financial year, where recurring revenue only accounted for 39% of total revenue.
Non-recurring revenue declined as planned in line with the board's expectations, with the group now "wholly focussed" on delivering recurring revenue from its technology solutions, rather than one-off projects with minimal software input.
Cash at period end on 31 July totalled £19.5m, down from £24.2m at the end of the 2022 financial year.
Checkit said it was continuing to benefit from a "strong" balance sheet, adding that in light of market conditions, it was accelerating its plan to achieve profitability.
"Our performance in the first half of the year shows how critical Checkit is to our customers' operations and how we can help businesses facing growing pressure to ensure that operations are efficient, compliant and sustainable," said chief executive officer Kit Kyte.
"The resilience of the company in navigating the challenges caused by the pandemic and current macroeconomic backdrop, has been encouraging.
"We remain confident that the business will deliver long-term value to our shareholders."
Checkit said it would update shareholders on its plans for profitability, and announce its interim results for the six months ended 31 July, on 15 September.
At 1330 BST, shares in Checkit were down 10% at 26.1p.
Reporting by Josh White at Sharecast.com.