Checkit pleased with recurring revenue growth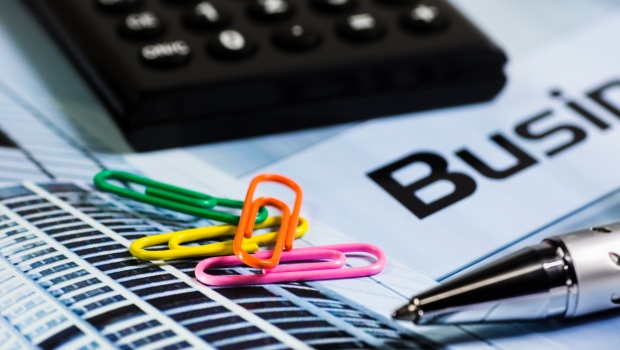 Checkit reported overall group revenue growth of 13% in its first half in a trading update on Thursday, to £7.9m, with recurring revenue rising 31% year-on-year, on a normalised basis.
The AIM-traded firm said annualised recurring revenue saw an increase of 16%, or £0.9m, for the six months ended 31 July, to close at a run rate of £6.6m.
It said that was primarily driven by new subscription contracts going live with customers.
It said its Checkit Connect segment was the "growth engine" of the group, receiving all investment in new product development.
Reported recurring revenue growth there reflected the benefits of year-on-year annualised recurring revenue growth realised in the second quarter.
"Increased spending on the group's sales, marketing and product has reinforced Checkit's value proposition, particularly in the healthcare and food retail industries, where Checkit is seeing early signs of success in terms of pipeline growth and new customer bookings as Covid-19 restrictions ease," the board said in its statement.
It noted that a decline in non-recurring revenue compared to the first half of the 2021 financial year was mainly driven by timing, and its ongoing repositioning towards a subscription-based pricing model adopted across the group last year.
Checkit US, meanwhile, had been introduced for the 2022 reporting period, reflecting the performance of the newly-created US-based business unit incorporating the acquisition in the first quarter of Tutela.
While US revenue declined slightly by 2% in the first half, that included 13% growth in recurring revenue, which was driven by new subscriptions.
"The US market is starting to scale up by recording net new business success in the healthcare sector and through on-going pricing conversions of existing customers into a subscription-based model," the directors said.
"The food retail and reviving hospitality sectors are also a focus for new business."
Finally, in the company's building energy management systems segment Checkit BEMS, the board said its focus would increasingly be on smart building technology through the Checkit Connect platform.
When its transformation was complete, it was expected that the business unit would be merged with Checkit Connect.
Checkit BEMS sales grew 19% over the prior year, which the board said was due to a one-off significant project delivered in the first quarter.
"Its revenues are expected to decline in the second half as a result of being more selective in pricing contracts.
"The board considers that its traditional projects and maintenance business - which has historically generated low margins - has peaked as a percentage of revenue."
Cash as period end on 31 July totalled £8.5m, down from £11.5m at the end of January.
Checkit said it would issue its interim results for the six months ended 31 July on 16 September.
At 1507 BST, shares in Checkit were up 4.13% at 66.12p.