Chariot Oil & Gas restructures, cuts costs in low price environment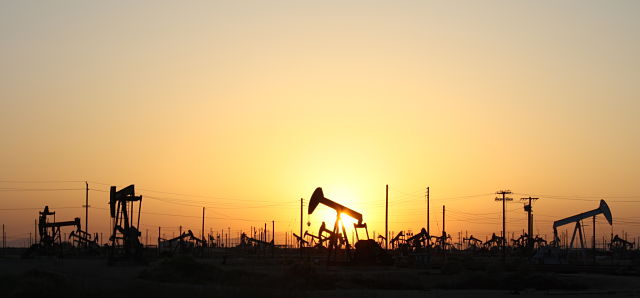 Chariot Oil & Gas updated the market on its strategic direction and response to current market uncertainty around the Covid-19 coronavirus pandemic and commodity price weakness on Thursday.
The AIM-traded firm said its corporate strategy would focus on monetising the near-term potential of the Lixus licence, and maximising value for investors by developing a Moroccan gas business.
It said it had restructured its organisation to deliver that strategy, with a continued focus on capital discipline, as it retained key skills and operational capabilities.
The board of directors was taking a 50% cash reduction in terms fees and salaries, which was being replaced by share awards.
Organisational and other savings would reduce the company's annual running costs by around 45%, to $2.5m from $4.5m.
Chariot said it had a 2019 year-end unaudited cash position of $9.6m, no debt, and no remaining work programme commitments.
"We are witnessing considerable change in energy markets," said chairman George Canjar.
"The combination of Covid-19, low oil prices and global economies looking to transition to less carbon intensive energy sources, means that companies like ours need to evolve their strategies.
"This board decision to refocus the strategy is in response to sector and investor appetite for frontier exploration."
However, Canjar said that given the "significant" potential and quality of the Lixus asset, the company was well-placed to benefit from the transition to natural gas as an important fuel source in the energy matrix, and remained well-funded to react to opportunities that could arise in the current environment.
"Reducing the overall cost base of the company is directly linked to our continued focus on capital discipline, while ensuring that we maintain the capacity to execute our business plan.
"These changes significantly reduce our annual running costs, but enable us to retain our core expertise, operating capability and ability for project delivery, meaning we are well placed to deliver on our strategy and generate value for shareholders."
Chief executive officer Larry Bottomley described Lixus as a "high-quality" asset that had the potential to be of strategic significance to Morocco.
"The country has a growing economy and is one of the most attractive places to operate in the world.
"The partnering process for Lixus has endorsed our excitement for this project, and we remain highly motivated to deliver value from Anchois and the additional potential of the Lixus licence over the coming years."
Bottomley also thanked staff for their "hard work and dedication", during what he described as a difficult time for the industry.
"I am grateful to the directors for agreeing to share the burden and we believe that the decision to restructure the business gives us the best possible opportunity to generate returns from this high value asset in due course."
At 1254 BST, shares in Chariot Oil & Gas were up 5.01% at 1.94p.