Chamberlin raises £3.5m, carries on with cost-cutting programme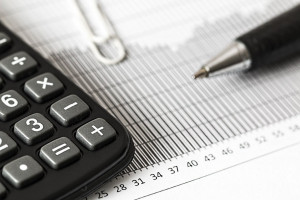 Castings and engineering group Chamberlin said on Friday that it has conditionally raised approximately £3.5m thanks to a placing of 40.83m new ordinary shares at a price of 6.0p per share with both institutional and other investors and a subscription for 17.5m new ordinary shares at the placing price by non-executive director Trevor Brown.
Chamberlin noted that the placing price represented a discount of 14.3% to the closing middle market price of 7.0p per ordinary share on 31 December 2020, immediately prior to the suspension of its shares from trading on the London Stock Exchange.
The AIM-listed group said it had been "rigorously investigating" the possibility of new equity capital and alternative measures to ensure its future, fund working capital and meet restructuring costs.
As a result of the placing and subscription, Chamberlin believes that it will be able to demonstrate to its auditor and creditors that the company will now able to continue to trade on a going concern basis in order to be able to publish and file its annual audited accounts for the year ended 31 March 2020, publish its interim results for the six months ended 30 September 2020 and apply for the suspension of trading to be lifted.
However, Chamberlin stated there can be "no guarantee" that any of these events will occur, given the company remains subject to such third parties' completing their own procedures and protocols.
In terms of recent trading, Chamberlin added that sales for the 11 months to 28 February were £20.6m, down from £23.9m a year earlier, and stated the group was loss-making over the period.
The firm also stated it was continuing with its cost reduction programme, cutting its overall headcount to 138 and saving approximately £3.4m in the process, with further measures still planned.
As of 1330 GMT, Chamberlin shares were untraded at 7.0p.