CentralNic declares maiden dividend after record year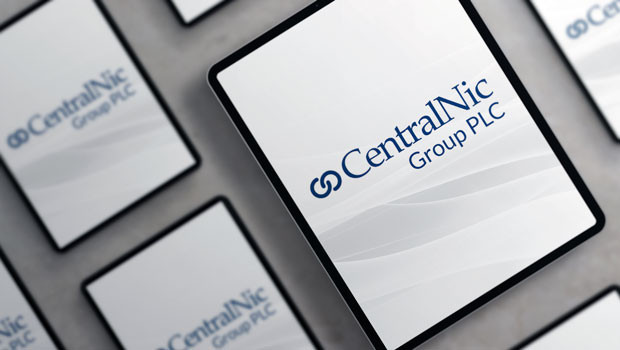 Internet company CentralNic reported a significant increase in revenue and profitability for 2022 on Monday.
The AIM-traded firm said in its unaudited preliminary accounts for the year ended 31 December, revenue increased 77% to $728.2m, with organic revenue growth of 60% being a significant contributor to the overall increase.
Its net revenue, or gross profit, also saw a rise of 50% to $177.7m, while adjusted EBITDA increased 86% to $86.0m.
The company attributed its strong performance to both organic growth and accretive acquisitions.
Operating profit saw an increase of 172% to $33.6m, while profit before tax increased dramatically to $14.8m, from $1.6m in 2021.
The firm's net debt reduced 30% to $56.6m, despite the fact it made $41m worth of mergers and acquisitions net of related equity raises.
Meanwhile, its leverage reduced to 0.9x from 2.2x pro forma EBITDA as at year-end, due to improved profitability and cash generation.
CentralNic Group also reported adjusted operating cash conversion of 110% and adjusted earnings per share for the year of 20.01 US cents, up 70%.
The company proposed a final dividend of 1p, reflecting a greater emphasis on returns to shareholders in the future.
"I am absolutely delighted with CentralNic's performance in 2022, achieving record revenue and profit, despite the challenging macroeconomic environment," said chief executive officer Michael Riedl.
"This remarkable achievement stands as a testament to the exceptional business portfolio our team has successfully built.
"Moving forward, we shall continue to exhibit the same level of discipline and efficiency as we accelerate our product rollouts, launch strategic partnerships, and enhance our scalability."
Riedl said the firm's focus on innovation and operational excellence would be "the cornerstone" of its future success.
"Whilst early into the new financial year, we anticipate 2023 will see yet another year of robust growth and shareholder returns.
"We remain committed to delivering outstanding value to our shareholders, and we are confident of another successful year."
Given that confidence, Michael Riedl said he was "pleased" to announce the proposed maiden dividend of 1p for 2022.
"This is the next step of our plan of returning cash to shareholders, following the completion of our maiden share buyback programme in early 2023."
At 1206 GMT, shares in CentralNic Group were down 1.7% at 137.12p.
Reporting by Josh White for Sharecast.com.