Central Asia Metals upbeat on outlook after decent 2019 production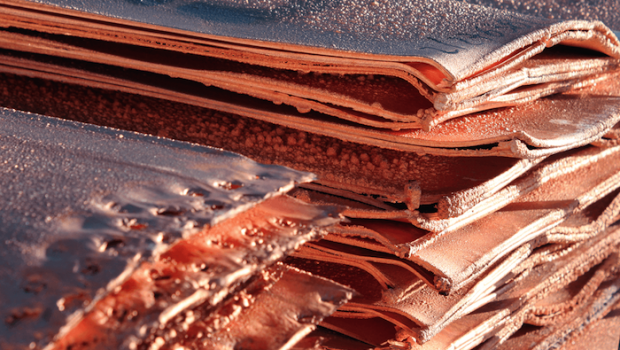 Central Asia Metals released its fourth quarter and full-year 2019 operations update for the Kounrad dump leach, solvent extraction and electro-winning (SX-EW) copper recovery plant in Kazakhstan, and the Sasa zinc-lead mine in North Macedonia on Thursday.
The AIM-traded firm said its 2019 copper production exceeded guidance at Kounrad, with 13,771 tonnes produced, while its 2019 zinc and lead production from Sasa was at the top end of the guidance range.
Zinc in concentrate production totalled 23,369 tonnes, and lead in concentrate production was 29,201 tonnes.
On the corporate front, cash in the bank as at 31 December stood at $32.4m, and gross debt was $108.8m, which was a reduction of $36.1m during the year.
The board also confirmed the transition of Nick Clarke to non-executive chairman.
Central Asia Metals issued its 2020 production guidance at the same time, reporting expectations for between 12,500 and 13,500 tonnes of copper, 23,000 to 25,000 tonnes of zinc in concentrate, and 30,000 to 32,000 tonnes of lead in concentrate.
"I am pleased to report another strong year of production for CAML with guidance exceeded for copper and production delivered at the top end of the guidance range for zinc and lead," said chief executive officer Nigel Robinson.
"Importantly, our safety performance improved year on year with lost time injuries recorded at both of our sites reducing from eight in 2018 to one in 2019.
"We also continued to de-leverage, repaying gross debt of $36.1m during the course of the year."
Robinson said 2019 was a productive year at Sasa, adding that he was "pleased" with the improvements made on site, including the installation of its new tertiary crusher, which would facilitate increased throughput and had allowed the company to increase its production guidance for 2020.
"It is the intention to transition to cut and fill mining in the next few years, and this will result in another busy year of technical studies while we finalise our plans and report these to the market during 2020.
"Our 2019 annual results are scheduled to be released on 1 April, when our final dividend for 2019 will also be announced.
"I would like to take this opportunity to thank Nick Clarke for his support and for his dedication as an executive of the company, and I look forward to continuing to work with him in his new role as our non-executive chairman."
At 1009 GMT, shares in Central Asia Metals were up 3.23% at 224p.