Central Asia Metals on track to meet full-year guidance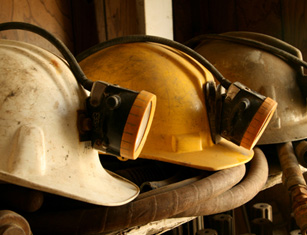 Copper and zinc mining outfit Central Asia Metals told investors on Tuesday that it was on track to meet full-year guidance thanks to a rise in output during the third quarter.
Central Asia Metals produced 4,039 tonnes of copper in the three months ended 30 September from Kounrad, its copper recovery plant in Kazakhstan, up from 3,642 tonnes in the second quarter, bringing the year-to-date total to 10,633 tonnes.
Sales of the red metal during the period were 3,614 tonnes, taking the total for the first nine months of the year to 10,075 tonnes.
In terms of Sasa, the AIM-listed company's lead-zine mine in North Macedonia, CAM generated 6,186 tonnes of zinc and 7,362 tonnes of lead - up from 5,878 tonnes and 7,145 tonnes in the second quarter, respectively.
Average head grades for the quarter were 3.37% zinc and 3.71% lead.
Chief executive Nigel Robinson said: "I am pleased that we have once again delivered on track production from Sasa and Kounrad, and to report that we have had no lost-time injuries at either operation during Q3 2019."
As of 1040 BST, Central Asia Metals shares had dipped 1.48% to 200p.