Central Asia Metals hikes dividend despite fall in revenue, earnings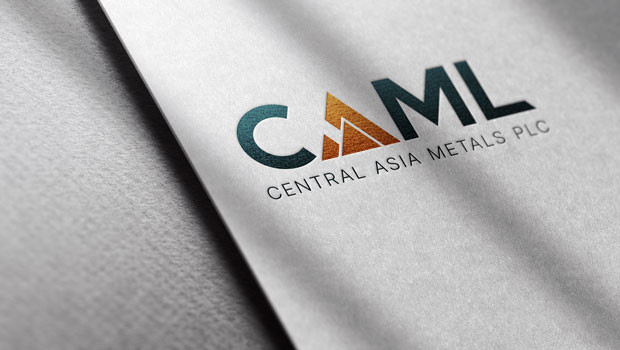 Central Asia Metals announced a final dividend for 2022 of 10p per share on Wednesday, making for a full-year dividend of 20p per share, in line with its stated dividend policy.
The AIM-traded company said that represented 47% of its free cash flow for the year, up from 45% in 2021.
Group gross revenue for the 12 months ended 31 December totalled $232.2m - a slight decrease from $235.2m year-on-year.
Its group EBITDA totalled $131.6m, down from $141.5m, while its EBITDA margin was 57%, a decrease from 60%.
Group free cash flow totalled $89.7m, down from $103.8m in 2021.
The firm's adjusted earnings per share, excluding a non-cash impairment, was 48.15 cents, while reported earnings per share was 19.1 cents, compared to 47.69 cents a year earlier.
Central Asia Metals described a strong balance sheet, with cash at bank on 31 December totalling $60.6m, up from $59.2mi at the end of 2021.
The company fully repaid its $187m corporate debt facility during the year, but it also incurred a non-cash impairment charge for Sasa of $55.1m.
Looking ahead the firm provided production guidance for 2023 of between 13,000 and 14,000 tonnes of copper, 19,000 to 21,000 tonnes of zinc-in-concentrate, and 27,000 to 29,000 tonnes of lead-in-concentrate.
Central Asia Metals said it also expected to complete several projects during the year, including the paste backfill and dry stack tailings plants at Sasa, the initial phase of the central decline at Sasa, and the Kounrad solar power plant.
The board said the final dividend would be paid on 23 May, to shareholders on the register on 28 April.
"I am pleased to report a good set of financial results for 2022, and a year of solid performance for CAML," said chief executive officer Nigel Robinson.
"We ended 2022 with a strong balance sheet, having made the final payment on our corporate debt facility in August, with cash in the bank of $60.6m."
Robinson said the company looked forward to "another positive year" and, in particular, the completion of the paste backfill and dry stack tailings plants, and the initial phase of the central decline at Sasa.
"This project will ensure maximum extraction of Sasa's resources, in the safest way, with improved tailings management until at least 2039.
"The construction of the solar power plant at Kounrad will also be completed this year, and that will contribute to the reduction of our scope two greenhouse gas emissions."
At 1159 BST, shares in Central Asia Metals were down 3.78% at 242p.
Reporting by Josh White for Sharecast.com.