Central Asia Metals hikes dividend after record first half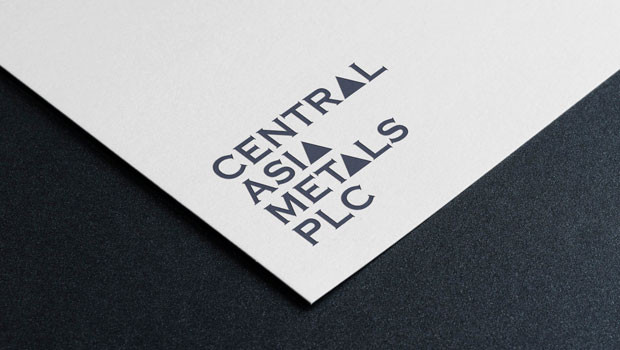 Central Asia Metals hiked its interim dividend to 10p per share on Wednesday, up from 8p year-on-year, representing 40% of first-half group free cash flow.
The AIM-traded firm described a "strong" financial performance in the six months ended 30 June, driven by "robust" commodity prices.
Group gross revenue improved to $119.5m from $106.3m, and group net revenue grew to $113.8m from $100.8m.
Group EBITDA increased to $74.9m, compared to $64.4m a year ago, while the EBITDA margin improved to 63% from 61% in the first half of 2021.
Group free cash flow totalled $52.1m for the period, rising from $48.9m in the same period last year.
Central Asia Metals said its balance sheet was "strong", with cash in the bank at period end on 30 June of $57.7m, down from $59.2m at the end of December, while group net cash improved to $38.9m from $22.7m over the same period.
Corporate debt repayments totalled $16m in the first half, compared to $19.2m in the same period last year, and post-period end, the company said it "completely repaid" its corporate debt facility.
"It is a great pleasure to report a record interim financial performance for the first half of 2022, with EBITDA up 16% and free cash flow up 7% period-on-period," said chief executive officer Nigel Robinson.
"These results reflect increased metal prices to some extent counteracted by inflationary pressures but notwithstanding this, our costs during the first half were well controlled with increases mitigated by weaker operating currencies and a fixed price electricity contract at Sasa.
"We are therefore delighted to declare an interim dividend of 10 pence per share."
Robinson said the company "looked forward" to the rest of 2022, expecting "strong" base metal production and advancing its Sasa cut-and-fill project with a view to completing construction of the paste backfill plant in the first half of 2023.
"We are not immune from global inflationary pressures, in particular energy prices, which are largely outside our control."
At 1317 BST, shares in Central Asia Metals were down 2.08% at 235p.
Reporting by Josh White at Sharecast.com.