Capital Metals jumps on non-binding deal with LB Group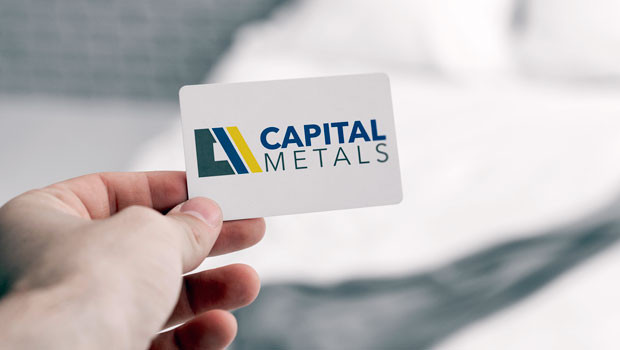 Mineral sands specialist Capital Metals has signed a memorandum of understanding (MoU) with titanium dioxide pigments and sponge manufacturer LB Group, it announced on Tuesday.
The AIM-traded firm said the MoU outlined a 50-50 joint venture between the companies to develop and operate the Eastern Minerals Project in Sri Lanka, with LB Group funding the entire project cost of around $81m.
It described the Eastern Minerals Project as a high-grade mine development project in Sri Lanka, that produces heavy mineral concentrates including ilmenite, rutile, and zircon.
LB Group was seeking to invest in overseas assets to provide ilmenite feedstock for its pigment and sponge operations in China.
Under the terms of the MoU, LB would fund the project in accordance with the IHC Mining independent development study report and preliminary economic assessment, with any expansion of the project beyond the assessment parameters funded on a 50-50 basis.
Capital Metals said it would start earning its share of the joint venture profits as soon as shipments start, which could be within 12 months of construction kicking off.
LB Group would guarantee 100% of the offtake of heavy mineral concentrate and ilmenite for the entire project life at prevailing international prices at the time of sale, with other products marketed by the joint venture to third parties.
The project would be managed by a standalone management team reporting to the joint venture board.
Capital Metals said the MoU was non binding, but provided LB with exclusivity until 31 July to negotiate a definitive joint venture agreement, unless extended by mutual agreement.
The completion of the joint venture agreement was expected to require the approval of Capital Metals' shareholders in a general meeting.
Its board said further detailed terms of the proposed joint venture investment and offtake agreement by LB Group would be notified at the time of signing.
"We are delighted to have signed a memorandum of understanding with LB Group - the world's leading titanium dioxide pigment manufacturer," said Capital Metals chairman Greg Martyr.
"This follows several months of discussions and due diligence by LB Group.
"If concluded, this agreement will not only fund the project into production but will also see Capital Metals benefitting from its share of free cash flow from the very first shipment."
Martyr said the project would be a "first of a kind" for Sri Lanka, with modern mining practices, knowledge transfer, and significant export income generation.
"Subject to the lifting of the temporary suspension by the Geological Survey and Mines Bureau of the company's industrial mining licences, we look forward to working with LB Group to conclude long form agreements expeditiously and thereafter on the construction, mining, processing, and continued exploration of the project."
At 1358 BST, shares in Capital Metals were up 78% at 4.45p.
Reporting by Josh White for Sharecast.com.