Canadian portfolio 'validated' in i3 Energy's third quarter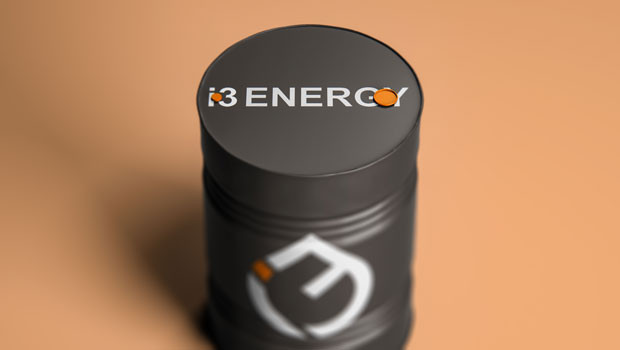 UK and Canada-focussed i3 Energy said in an update on Wednesday that its Canadian portfolio was "validated" in the third quarter, through consecutive quarter-on-quarter organic growth since completing the asset acquisitions in the same period last year.
The AIM-traded firm reported "record" corporate production in the period, topping 23,000 barrels of oil equivalent per day in October, with forecasts in line to reach 24,000 barrels per day before the end of the year.
Average third quarter production totalled 20,571 barrels of oil equivalent per day, comprised of 64.2 million standard cubic feet of gas per day, 5,038 barrels of natural gas liquids per day, 4,396 barrels of oil and condensate per day, and 440 barrels of royalty interest production per day.
The company's 2022 drilling programme was now nearing completion, delivering wells to date which had "met or exceeded" pre-drill expectations, with programme costs in line with the budget.
It had brought nine operated gross wells onto production, or 7.93 net, in the period, including in central Alberta, where it successfully drilled two operated wells targeting the Falher zone in Willesden Green, and two operated wells targeting the Belly River formation in Leedale.
In Simonette North, it successfully drilled one operated well targeting the Middle Montney formation.
Following the end of the quarter, i3 said its operations were continuing, with five gross, or 4.3 net, operated wells and five non-operated gross, or 1.4 net, wells to be brought on stream before year-end.
Assuming the full implementation of the firm's previously-announced enlarged capital budget, i3 said full-year 2022 net operating income was now forecast to be approximately $172m based on current strip pricing.
The firm had completed the 13/23c-12 appraisal well on the UK North Sea Serenity field, with the results currently being evaluated.
It also noted that dividends of £5.1m were paid in the quarter, with £11.95m in dividends paid to date in 2022.
"The third quarter was another extremely busy operational period for the company with extensive drilling operations being conducted in Canada and the UK," said chief executive officer Majid Shafiq.
"We achieved record production levels in the quarter and are on track to exceed 24,000 barrels of oil equivalent per day before year end - a highly significant achievement built on the organic growth of the superbly executed drilling campaign in Canada."
Shafiq said the benefits of the drilling would be largely realised in 2023, as most of the production growth started in the second half.
"Whilst the Serenity appraisal well in the UK didn't prove up the anticipated volumes hoped for, we remain confident in our ability to commercialise value from the discovery.
"We have commenced our annual budgeting cycle and will announce before year-end a 2023 capital programme, based on our total shareholder return model, balancing activities to seek to grow the share price with sustainable growing cash returns to shareholders."
At 1240 GMT, shares in i3 Energy were down 6.35% at 23.46p.
Reporting by Josh White for Sharecast.com.