Camellia buys 80pc of fruit grower Bardsley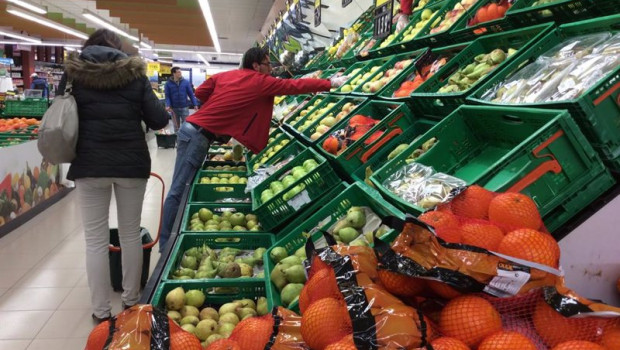 Agriculture company Camellia announced the purchase of an 80% stake in Bardsley England on Monday, for £15.7m, as well as a loan to Bardsley of £9.3m.
The AIM-traded firm described Bardsley England as a "major" fruit farming business, and the UK's second largest apple grower.
It said the farming operation covered 850 hectares in Kent, and included 27 orchards growing apples, pears, cherries, plums and grapes, as well as a large grading, packing and storage facility.
Bardsley grows nearly 18,000 tonnes of fruit a year, and at peak season it employs 550 staff, with its customers including major UK supermarkets.
Camellia said the consideration, which was being satisfied from existing resources, was payable via £12.7m at completion, with the balance of £3m deferred and payable by July 2022.
Of the total consideration, £9.7m was being used to subscribe for new shares in the business, with the rest being used to purchase existing shares.
In addition to strengthening Bardsley's balance sheet, the investment by Camellia would support growth and ensure the business was able to invest further in developing its packing operations and extending its orchards, the board explained.
The loan would largely be used to repay Bardsley's existing borrowings.
For the year ended 31 March, Bardsley had revenue of £22.4m and recorded an unaudited loss before tax of £1.7m.
Gross assets of the business at that date were £26.2m, and net assets were £8.3m.
The effect of the acquisition on Camellia's profit before tax for 2021 was expected to be "broadly neutral" before deal costs of £1.2m, but it was expected to be "significantly" earnings enhancing in 2022.
"We have been looking for some time to increase our focus on agriculture where we have deep skills, and to increase our operations in the UK - Bardsley helps with both," said Camellia chief executive officer Tom Franks.
"It is located close to our headquarters in Kent, which is the premier region for apple growing in the country.
"We look forward to partnering with the Bardsley family in the future."
At 1249 BST, shares in Camellia were up 0.48% at 6,807.5p.