Cambria Automobiles reports good first half, battens down for Covid crisis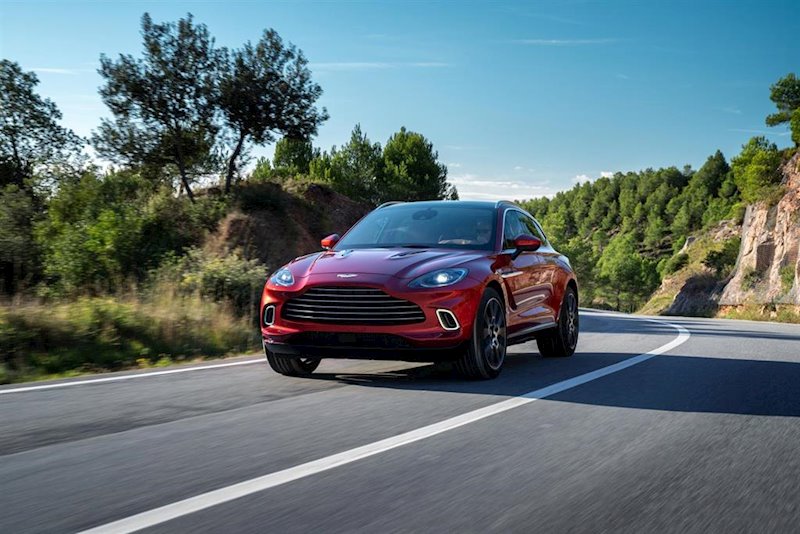 Franchised motor vehicle retailer Cambria Automobiles performed "marginally ahead" of its own expectations in the first half, it reported on Wednesday, as its revenue reduced 1.7% to £303.1m.
The AIM-traded firm said its underlying profit before tax was ahead 14.5% for the six months 29 February, at £6.3m, with underlying earnings per share rising 13.3% to 5.11p.
It said its underlying net profit margin improved to 2.07% from 1.79% year-on-year.
Cambria maintained positive operating cash flows, with a cash position of £20.1m at the end of the period, down from £22.9m a year earlier, with net debt standing at £6.0m, widening from £3.2m.
The company said it had a "strong" balance sheet, with net assets of £68.5m, up from £60.6m, while its rolling 12 month return on equity was 15.85%, compared to 14.99%.
As it had previously signalled, Cambria was suspending its interim dividend in light of the impact of the Covid-19 coronavirus pandemic.
On the operational front, Cambria said units of new vehicle sales reduced by 10.1%, as expected, with the reduced unit impact offset by an 11.6% increase in average profit per unit, following an improvement in the group's franchise portfolio mix.
Units of used vehicle sales were up 2.8%, while gross profit there increased as a result of the increased volumes and a 1.8% improvement in profit per unit.
Aftersales revenue was ahead 1.1%, with improvement in gross profit also reported there.
During the period, Cambria entered the Scotland market with the acquisition of an Aston Martin dealership and its freehold property in Edinburgh, taking it to four Aston Martin dealerships.
It also strengthened its 'high luxury' segment, with the acquisition of a Rolls-Royce Motor Cars dealership in leasehold premises in Edinburgh.
Cambria refranchised Volvo Preston into Alfa Romeo and Jeep, to create an FCA brand centre in the town.
Since the period ended, the company completed a land purchase in Solihull for the development of the relocated Aston Martin Birmingham site.
"Whilst I am pleased with the results from the first half of our financial year, the material impact of coronavirus has overtaken the normal operation of our businesses, as it has across the wider motor retail sector," said chief executive officer Mark Lavery.
"The group performed well in what were already difficult trading conditions and we were continuing to see improved results from the significant re-franchising activity of the previous few years.
"The impact of coronavirus cannot be underestimated and despite the significant actions that we have taken to reduce costs, it will have a material negative impact on the financial performance in the second half of the financial year."
Lavery said the company did not currently have visibility on the exit strategy from lockdown, nor on the actions that it would have to take in light of the economic outturn as society would be operating in a different way.
"However, we are working through a number o f return to work scenarios that can be initiated at the appropriate time, in line with government guidance.
"The industry was already facing some significant headwinds in relation to changing technology to meet more stringent emissions targets, an increasing cost base and disruptive supply factors.
"The emergence from the Covid-19 lockdown will be another challenge that we will need to contend with but we reiterate that the group is well placed to respond to these challenges."
Along with its strong balance sheet, Lavery said the board was confident that it had sufficient liquidity to see through the challenges that the pandemic currently presented.
"I am very proud of the response of all of our associates and thank them for all the support and flexibility that they have shown.
"Our resilient business model will help us navigate the current environment whilst our enhanced franchised portfolio stands us in good stead to benefit from the eventual upturn."