Cairn Energy operating loss narrows in first half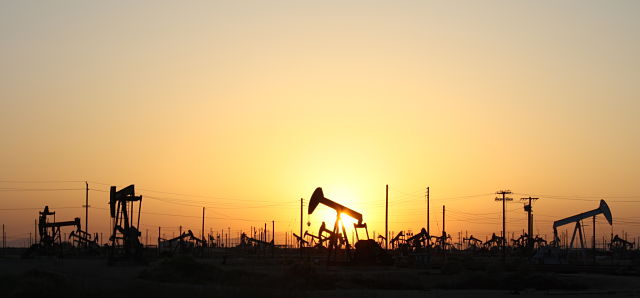 Cairn Energy reported an operating loss of $47.4m in its first half on Tuesday, narrowing from a restated $89.6m year-on-year, as it talked up the proposition of a serious shareholder return, contingent on the resolution of its tax dispute in India.
The FTSE 250 company said its revenue for the six months ended 30 June totalled $0.5m, rising from $0.2m a year ago, with basic and diluted losses per share from continuing operations widening slightly to 17.53 US cents from 14.4 cents.
It said the potential near-term resolution of its India tax dispute would enable further shareholder returns and the acceleration of its strategy, with up to $700m to be returned to shareholders via a special dividend and buyback, subject to approval, with the remainder to be retained to further enhance its producing asset base.
Cairn said it was considering entering into statutory undertakings with the government of India under new legislation, which it said would enable the refund of taxes collected from the company by way of asset seizures in 2014 totalling about $1.09bn.
As it had not yet entered into those undertakings, however, the company's receivable under the award of international arbitration was still classified as a contingent asset at period end.
Looking at its strategic and operational progress, Cairn said its Egypt acquisition continued advancing to completion in the period, with transition planning underway, while a further oil find was made in block 10, offshore Mexico.
Group cash at 30 June totalled $341m with no debt drawn, following its special dividend in January of $257m.
The firm's proposed divestment of its UK North Sea producing assets was progressing towards completion in the fourth quarter, with Cairn reporting cash outflows on capital expenditure of $25m during first half of 2021.
Looking at the rest of the year, the company noted the proposed capital return of up to $700m following resolution in India, while the completion of the Egypt acquisition was expected in the third quarter, and the UK North Sea disposal in the fourth.
Its full-year forecast net capital expenditure was $125m, of which exploration and appraisal would be $85m, and development and production would be $40m.
Cairn was expecting to end 2021 net cash positive, excluding the India proceeds.
"Our significant acquisition in Egypt, which we expect to complete shortly, adds material gas-weighted production, low-cost, near-term growth and attractive exploration potential, in a region with strong demand trends," said chief executive officer Simon Thomson.
"We intend to use our differentiated financial flexibility to add further scale to our production base and look forward to the next phase of strategic delivery.
"Progress in resolving our Indian tax issue and active portfolio management leave Cairn well-positioned to deliver growth from a sustainable business, focused on generating further value and returns for shareholders."
At 0933 BST, shares in Cairn Energy were up 1.59% at 198.1p.