Cabot Energy updates investors on 'important year of transition'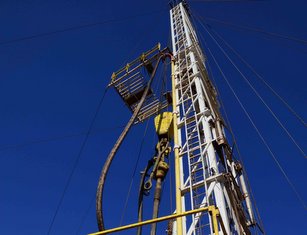 Oil and gas company Cabot Energy's interim chairman James Dewar told investors at the group's annual general meeting on Tuesday that 2018 had been "an important year of transition", which included the appointment of a new management team and board, but noted that no new funding commitments had yet been secured.
Dewar said the firm's immediate focus was to stabilise the business with the aim of creating a sustainable production platform in order to unlock the company's long-term growth potential.
To that end, a comprehensive strategic, operational and financial review of the business was undertaken in the second half of 2018 and a series of key progressive changes were implemented, all of which led to "significant improvements" in Cabot's financial controls, corporate governance, and operations.
"As a result, the group entered 2019 in a stronger position to create a sustainable platform and deliver our strategy of creating predictable production growth and investing in high-impact exploration," said Dewar.
The group's interim head noted that the funds raised in February, plus its recent funding arrangement with majority shareholder High Power Petroleum were "sufficient" to see it through to mid-July 2019.
Cabot also said it was in discussions with H2P to provide additional short-term funding, pending the satisfactory progression of its ongoing debt finance discussions.
"Whilst the board remains confident that these financing discussions will result in a successful outcome for the group, no new commitments have yet been secured," added Dewar.
"The directors believe that Cabot's assets and reserves remain fundamentally strong and our aim, subject to securing future funding, is to position the group to unlock the inherent value of its production and development assets to deliver value to our shareholders," he said.
As of 0945 BST, Cabot shares had slumped 7.95% to 8.52p.