Brickability brings staff off furlough as construction activity returns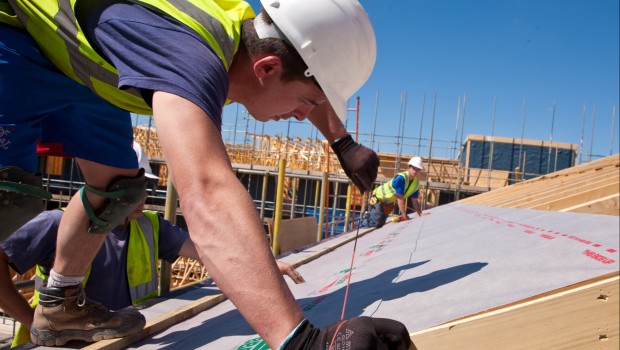 Construction materials distributor Brickability updated the market on its trading on Tuesday, reporting that the Covid-19 pandemic had created, and was still creating, "unique challenges".
The AIM-traded firm did note that it adapted "rapidly" to the new operating environment, with the majority of its employees placed on furlough through April and May.
It said that, with a relaxation of restrictions in the construction industry, June saw increasing levels of market activity, and the return to work for some of its staff.
"Since June we have continued to see an increase in activity and the return to work of the majority of our employees," the board said in its statement.
"The group now has all its sites open and operating. In each of our sites rigorous protocols have been established for employees and visitors to ensure the safest possible environment."
Revenues for the three months ended 30 June were £23.8m, with the board saying June revenues returned to 83% of the prior year, and that trend continued through July.
While April's reduced trading levels resulted in a loss for that month, the group said it returned to profit in May, and produced a "pleasing" EBITDA of £1.6m in June.
Brickability described its liquidity as "strong", with net debt standing at £1m as at 30 June, and cash balances totalling £24m, with £25m of its revolving credit facility drawn.
In addition, the group said it had an unutilised overdraft of £5m, and an accordion of a further £5m available.
"While it is still too early to predict the level and sustainability of market recovery, the group remains confident in the underlying demand for UK housing.
"Recent government initiatives along with the stamp duty land tax 'holiday' have further reinforced that confidence."
The board also said the company's acquisition strategy remained on track, and that it was currently evaluating a number of value-creating opportunities."
Brickability said it would update the market on its financial year ended 31 March in late August.
At 1117 BST, shares in Brickability were up 6.2% at 47.79p.