BOS Global sells interest in once-exciting Olympic Dam mining asset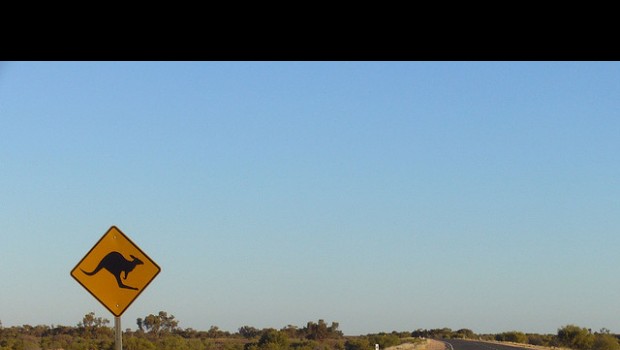 Australian productivity software developer BOS Global has agreed to sell its 75% legacy interest in a South Australia mining property to boss Michael Travia.
BOS has accepted a conditional offer to sell its non-core 75% interest in Copper Range (SA) Pty Ltd -- a company that holds early stage resources exploration tenements in the world class Olympic Dam copper/uranium province mining precinct, including one of the few high quality magnetic and gravity anomalies that remain to be drill tested in the area -- from a pair of Hong Kong registered companies, with settlement expected by mid-June.
The cash offer of £500,000 has been made for 100% of Copper Range by Pure Synergy Ltd and Innovation Corporation Ltd, the second of which is owned by BOS managing director Travia.
BOS, which last year changed its name and its business from Forte Energy after buying Travia's BOS fintech business, had a carrying value for the Copper Range asset of $0 after an impairment expense of $447,994 taken in the year to last June.
The asset, which was almost sold in 2012 to BHP Billiton for A$3m though the deal did not complete as the FTSE 100 giant grew concerned about falling copper prices, was written off "after consideration of several factors including that the group had not undertaken recent significant exploration activity, has not planned or budgeted to carry out significant exploration activity".
In October 2015 Forte said it was finalising plans for an initial work programme at the Olympic Dam project, incorporating a low cost gravity survey followed by the completion of a single 800m vertical core drill hole to test the gravity target at depth, as at that point only one drill hole had been completed into the Horse Well target but importantly failed to test the margin and centre of
the gravity anomaly, "the most likely position for a higher grade haematite rich core", having found 235 metres of copper mineralized drill core averaging 0.11% copper that was felt to be "an exceptional drilling result [that] could easily represent the peripherals to a larger mineralised system associated with the untested gravity anomaly".
Copper prices fell from around $350 in 2012 to lows around $200 last year but have rebounded above $250 since.
On Friday, BOS said the 25% minority holder of the asset, ASX-listed Antares Mining, had unconditionally agreed to the offer in return for fixed proceeds of AU$200,000 (roughly £114,000), with BOS to receive the balance less transaction costs and minor tenement-related costs incurred by Copper Range.
"Should the conditional offer reach completion BOS Global intends to apply the sale proceeds to the continued growth of its software development business centred on optimising productivity in the workspace," the AIM company said.
As the offer is considered to be a related party transaction, Travia has absented himself from board discussions and decisions on the sale.
"With the exception of Mr Travia, who is involved in the transaction as a related party as described above, BOS Global's directors consider, having consulted with its nominated adviser, that the terms of the transaction are fair and reasonable insofar as its shareholders are concerned."