Boohoo to investigate alleged illegal practices at supplier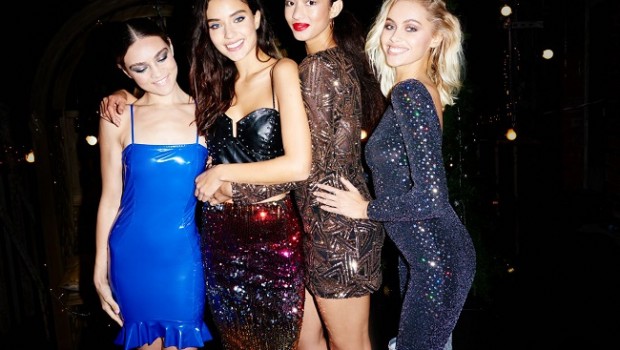 Fast-fashion retailer Boohoo said on Monday that it will investigate alleged illegal practices at a supplier in Leicester following reports that workers were being paid well below the minimum wage.
At 0900 BST, the shares were down 9.7% at 349.10p.
The company, which owns PrettyLittleThing, Nasty Gal, Coast and Karen Millen, insisted it would end relationships with any suppliers not acting within its code of conduct. The statement came after an undercover investigation by The Sunday Times found that workers at a Leicester factory making clothes for the retailer were being paid as little as £3.50 an hour.
It also found that Jaswal Fashions was operating during the localised coronavirus lockdown without additional hygiene or social distancing measures. Boohoo said it was "grateful" to The Times for flagging up the issues.
"If as observed and reported by the undercover reporter", working conditions at Jaswal Fashions "are totally unacceptable and fall woefully short of any standards acceptable in any workplace", it said.
The company said its early investigations have revealed that Jaswal is not a declared supplier and is also no longer trading as a garment manufacturer.
"It therefore appears that a different company is using Jaswal's former premises and we are currently trying to establish the identity of this company.
"We are taking immediate action to thoroughly investigate how our garments were in their hands, will ensure that our suppliers immediately cease working with this company, and we will urgently review our relationship with any suppliers who have sub-contracted work to the manufacturer in question."
Boohoo said it would not hesitate to immediately end relationships with any supplier found not to be acting "within both the letter and spirit of our supplier code of conduct".
Home Secretary Priti Patel has asked the National Crime Agency (NCA) to investigate modern slavery at Leicester's clothing factories.
Last month, Boohoo announced a new management incentive plan that would see its bosses pocket a £150m bonus if shares in the company rise 66% over a three-year period. It said the plan would ensure the leadership team is "motivated to deliver long-term sustainable growth for its shareholders, as the group targets a continuation of the exceptional levels of performance that it has delivered since IPO".
Shore Capital said it may be the case that Boohoo has to take internal disciplinary action with respect to matters arising from The Sunday Times stories.
"Additionally, there could also, therefore, be a rise in Boohoo's cost base for garments if its investigations reveal notable issues in situ in Leicester," it said.
"The relevance to us as stock pickers, is whether the headlines stick with Boohoo's shopper base. We are unsure on this front and will watch developments with interest but we do highlight that many younger shoppers do have a particular interest in business ethics, labour practices and sustainability.
Shore said that from a valuation perspective, it can only see Boohoo's highly-rated shares responding negatively to the weekend press reports and if there is substance to these stories "then there can only be rating contraction risk as knowingly underpaying workers in the UK, modern slavery and breaking coronavirus crisis rules are most certainly not matters that should or, most probably, would be associated with a premium rated stock".
Broker Liberum said Boohoo should "show leadership and once and for all and deal with these concerns head on".
Setting up an independent team to investigate, then formulating future structures for enhanced compliance, are some of the ways to start getting ahead of the bad news, it said.
"Broader corporate governance concerns may well arise from this. While we are huge fans of Boohoo's strategy, with concerns on corporate governance and ethics escalating, the outlook for the shares becomes less certain."
The broker downgraded its stance on the shares to 'hold' from 'buy' on the news and slashed the price target to 350p from 500p.