Boohoo downgrades FY revenue guidance, shares slide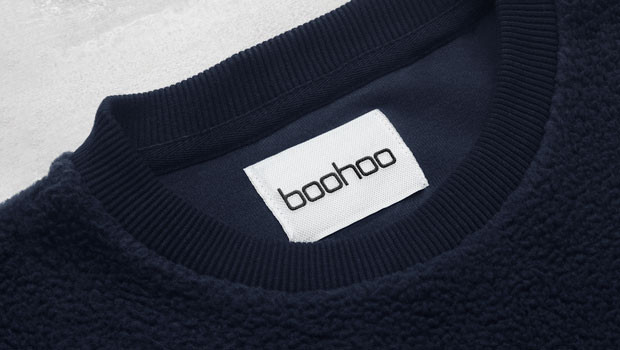 Boohoo said on Tuesday that it swung to a first-half loss as it cut its full-year revenue outlook, sending shares in the fast fashion retailer tumbling.
In the six months to the end of August, the company swung to an adjusted loss of £9.1m from a profit of £6.2m in the same period a year earlier, with revenues down 17% to £729.1m.
UK revenue fell 19%, while the international segment saw a 15% decline.
Revenue in core brands declined 10%, in line with Boohoo's guidance of a 10% to 15% drop. Boohoo said it had successfully targeted more profitable sales in its labels, which resulted in more significant revenue declines.
Given the slower-than-expected volume recovery and the continued targeting of more profitable sales within labels, Boohoo now expects revenues for the year ending 28 February 2024 to fall by 12% to 17%. This is down from previous guidance of a 0% to 5% decline.
Adjusted EBITDA margins are still expected to be between 4% and 4.5%, however, given the "strong progress" made on gross margin and cost control. Boohoo also said that adjusted EBITDA is set to be between £58m and £70m, while capital expenditure will be around £75m.
Chief executive John Lyttle said: "We have identified more than £125 million of annualised cost savings that support our investment programme. Our confidence in the medium-term prospects for the group remains unchanged as we execute on our key priorities where we see a clear path to improved profitability and getting back to growth."
At 1010 BST, the shares were down 10.7% at 28.20p.
Russ Mould, investment director at AJ Bell, said: "Boohoo's name mirrors the noise long suffering shareholders will be making after the latest downgrade to guidance from the company.
"Revenue declines are looking markedly higher than previously forecast as the company faces a slower than anticipated recovery in volumes. A soggy summer may not have helped, though to its credit Boohoo does not blame the weather, and the wider pressures on consumer spending are another factor.
"Another reason for the softer volumes tells a rather more encouraging story from a Boohoo perspective. The company is showing a greater level of discipline. It is focusing on more profitable sales and it is, combined with investments in its logistics and technology platform, hoping to futureproof a business which has faced criticism over the efficacy and ethics of its supply chain in the past.
"Boohoo's efforts are reflected in an improved margin performance and, importantly, the company has been able to achieve a tangible reduction in inventory too as it looks to claw its way back to profitability.
"The problem for Boohoo is if volumes continue to decline then none of this will matter too much. It has to hope that its core demographic has not, for financial and environmental reasons, lost interest in the sort of cheap, disposable fashion which is Boohoo's calling card. Or, if it has, that Boohoo can adapt its offering accordingly."