Boohoo not aware of any US customs investigation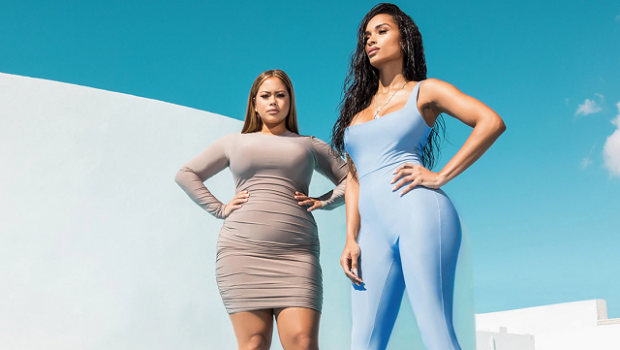 Fast-fashion retailer Boohoo said on Tuesday that it is not aware of any investigation into the company by the US Customs and Border Protection (CBP).
Sky News reported earlier that Boohoo and many of its suppliers are facing a possible US import ban due to allegations over the use of slave labour.
Sky said that Duncan Jepson, who runs Liberty Shared - a campaign group against modern-day slavery - claims Boohoo is not doing enough to stop forced labour in the Leicester factories which make many of its clothes.
However, Boohoo said in a statement: "The group is confident in the actions it is taking to ensure that all of its products meet the CBP criteria on preventing the product of forced labour entering the US (or any of its markets).
"Boohoo continues to fulfil orders to customers in the US across all of its brands. The group will work with any competent authority to provide assurance that products from its supply chain meet the required standard."
The company insisted that if it were to discover any suggestion of modern day slavery it would immediately disclose this to the relevant authorities. It also pointed to Alison Levitt QC's independent review into its Leicester supply chain, published last September, which stated there was "no evidence that the company itself or its officers have committed any criminal offences".
At 0945 GMT, the shares were down 3.9% at 331.38p, having earlier fallen to as low as 312p.
Broker Liberum said: "Concerns over working conditions across the group's supply chain linger and now for the first time we see a major risk towards revenues.
"Concerns are likely to rise at a time when Boohoo is making many acquisitions and management stretch has to be a concern when all focus and attention should be on concerns on its supply chain."
Danni Hewson, financial analyst at AJ Bell, said the new allegations "will hurt the reputation of the business still trying to regain its sparkle after an investigation into its UK suppliers left it with a long to do list".
"And it comes at a particularly crucial time. Our lockdown shopping habits helped sales rocket by 40% last year but the company will be concerned that growth might not be sustainable, particularly when you consider how the spending power of 16-25 year olds has been affected by the pandemic. So, it's looking to broaden its customer base with the £55m acquisition of Debenhams and several of the Arcadia brands.
"It's also looking to grow its overseas order books and the US is undoubtedly a vital part of Boohoos plans.
"Shares took a tumble this morning, falling more than 7% in early trade. Investors will be keeping a close eye on how quickly boohoo can put this issue to bed once and for all.
"Today's consumer isn't just looking for a bargain. They are looking to buy into a lifestyle and social responsibility is part of that."