Boohoo lifts FY revenue guidance after record quarter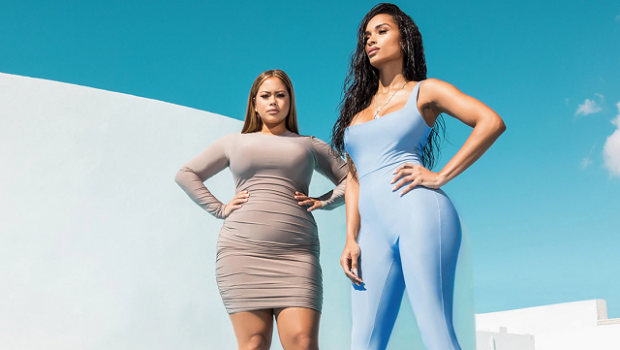 Fast fashion retailer Boohoo lifted its full-year revenue guidance on Tuesday after record trading in the final quarter of last year.
In an update for the four months to the end of December, the company said total group revenue rose 44% to £473.7m, with growth across all regions.
Boohoo revenue increased 42% to £232.6m, while PrettyLittleThing saw a 32% jump to £190.8m and Nasty Gal revenue surged 102% to £41.5m.
Following the strong final quarter, the company now expects revenue growth for the year to 29 February 2020 of between 40% and 42%, up from previous guidance of 33% to 38%. In addition, group adjusted earnings before interest, tax, depreciation and amortisation margin is expected to be 10% to 10.2%, up from previous guidance of around 10%.
All other guidance for the current financial year and medium-term guidance to deliver sales growth of 25% a year and 10% EBITDA margin remained unchanged.
Chief executive officer John Lyttle said: "I am delighted to report the group has enjoyed record trading in the last four months of 2019. All of our brands have performed exceptionally well and delivered strong market share gains.
"We have continued to see operating leverage in our more established brands, and will continue to invest into them and our newly-acquired brands. The newly-acquired brands, MissPap, Karen Millen and Coast, are showing great promise and open different target markets for the group, in line with our strategy to build our multi-brand platform."
At 0900 GMT, the shares were up 4.7% at 332.90p.
Sophie Lund-Yates, equity analyst at Hargreaves Lansdown, said: "Boohoo's packing a serious punch. In contrast to many traditional retailers, the online giant boasted record trading in the last four months of 2019. A sparkling festive season contributed to the group upping its full year revenue targets, and has no doubt left peers with a case of the green eyed monster.
"Another pocket of opportunity comes from the successful integration of the newly acquired Coast and Karen Millen brands. That widens boohoo's appeal, and a wider customer base could see the online tills chiming even more.
"Boohoo's operating model is well placed to keep up with the frantic pace of today's fashion, but there are some risks involved with growing at such an advanced pace. We can't fault boohoo's expansion efforts so far, but continued growth will require new infrastructure in the future, and that brings execution risk. For now though, the group's walking a road paved with gold."
Broker Shore Capital said: "In our view, this is another excellent trading quarter for the company. All the brands continue to develop at pace. The group's marketing campaigns continue to clearly resonate with young customers as they fully utilise social media and other mediums. The automated warehouses in Burnley and Sheffield will, over time, to us drive operating efficiencies from the platform that can be reinvested in the customer proposition.
"The group remains very well managed in our view and there is a significant global opportunity outside of the UK. We reiterate our 'buy' rating highlighting that the pure-play own-label clothing across six sub brands was a festive cracker, again."
Russ Mould, investment director at AJ Bell, said: "Smaller brand Nasty Gal is the star of the show in the latest trading update but the more established Pretty Little Thing and eponymous Boohoo brands are also churning out impressive levels of growth.
"Attempts to branch out by acquiring once successful high street brands Coast and Karen Millen are as yet unproven. If successful this could offer another avenue of growth for the company, with the potential to pick up other ailing high street operations with lingering brand appeal on the cheap."