Boku upbeat as strong dollar impacts first-half numbers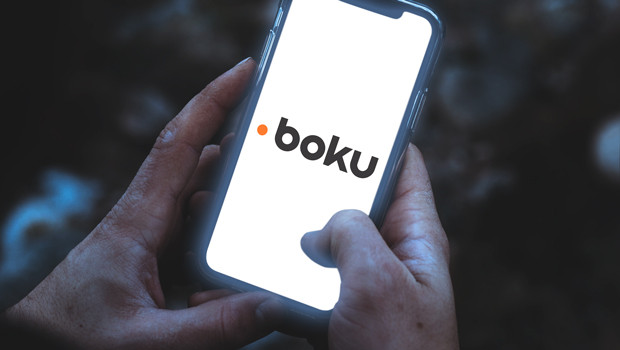 Mobile payment technology company Boku reported first-half payments revenues of $30.3m on Tuesday, down from $30.7m, year-on-year, with its performance affected by the strength of the dollar against other major currencies.
The AIM-traded firm said that on a constant currency basis, revenues would have been 7% higher year-on-year for the six months ended 30 June.
Payments-adjusted EBITDA slipped to $9.5m from $11.2m, on the impact of currency headwinds and Boku's continued investment in its mobile-first payment network.
Group profit after tax rocketed to $28m from $1.7m, which included the profit on the disposal of Boku's identity division, of $24.6m.
Boku said group cash totalled $67.8m as at 30 June, up from $62.4m on 31 December and $48.6m a year earlier.
The group was now debt free, having used the proceeds from the disposal of the
identity division in February to pay off debt, along with operating cash generation in the period before working capital movements.
Its board said the company's average daily cash balance - a measure which "smooths out" the effect of carrier and merchant payments - was $63.3m in June, up from $50.8m in December and $38m in June 2021.
Operationally, Boku said it saw further growth in volumes processed through its mobile-first payments network of direct carrier billing (DCB), 'bundling', e-wallets and real-time payments in the first half, with total volumes up to $4.3bn.
Monthly active users increased to 46.3 million in June, up 22% year-on-year.
Total payments volume generated from the newer local payment methods - e-wallets and real-time payments - increased eleven-fold compared to the first half of 2021, with new users of the payment methods up sixfold.
Boku's identity division was sold to Twilio on 28 February for a maximum consideration of $32.5m, leaving Boku as a "pure play" payments business.
Following the disposal of identity, Boku said the division's results were shown as discontinued in the interim numbers.
"Our efforts on e-wallets and real-time payments are being validated," said chief executive officer Jon Prideaux.
"In the first half, the number of monthly active users of these new payment methods increased eightfold, and value processed increased by 11 times.
"We launched into new merchant verticals, such as ride sharing, and into new territories such as Vietnam, Pakistan and Nigeria."
Prideaux said the company also launched more than 50 new connections with customers including Netflix, Facebook owner Meta, Apple, Amazon, Spotify, Samsung, Sky and EA Games in the period.
"These new launches will build our revenues over the coming months and years.
"Post-period end, we have had a number of pieces of very encouraging news.
"One highlight is a new contract with the world's leading ecommerce company, Amazon, with whom we've recently signed a multi-year agreement for these new payment types."
Additionally, Jon Prideaux noted the firm's recent launch of an "existing major merchant" into China for the first time on the country's largest e-wallet, Alipay, with volumes on that connection ahead of expectations.
"Truly, the future is bright for Boku; our strategy is working.
"No longer the big fish in the small pond of direct carrier billing, Boku is starting to make waves in the big pond."
At 1459 BST, shares in Boku were up 7.81% at 103.5p.
Reporting by Josh White at Sharecast.com.