Boku payment volume growth beats expectations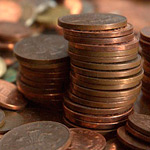 Mobile payments firm Boku said on Tuesday that total payment volumes had increased slightly more than anticipated during the first two months of the year.
For January and February, Boku posted a 30% year-on-year increase in total payment volumes to $966m, while monthly active users also continued to increase, with 18.2m in February, up 36% on the same month in 2019.
Boku also said daily volumes increased in January despite the "increasing prevalence" of the Wuhan coronavirus outbreak.
Chief executive Jon Prideaux said: "Naturally we are concerned about the spread of Coronavirus and feel for those people affected. The recent growth we have seen in those countries that are most affected has been higher than in those where the virus has had a more limited impact so far.
"This could be correlation rather than causation, but, in general, the more time people spend indoors, the more our platform is utilised. If large numbers of people are forced to self isolate we would predict that, as already seen in China, this would lead to an increase in the usage of online games and streaming services."
As of 1155 GMT, Boku shares were up 8.97% at 63.75p.