Bluejay shares rise on latest work with Rio Tinto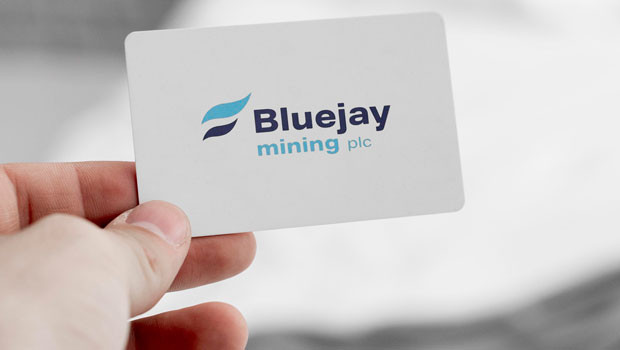 Greenland and Finland-focussed explorer and developer Bluejay Mining updated the market on the Enonkoski nickel-copper-cobalt project in eastern Finland on Tuesday - part of the joint venture and earn-in agreement with Rio Tinto, announced on 10 November 2020.
The AIM-traded firm said a ground gravity survey started earlier in the month at the Makkola-Hälvälä target in the south-eastern part of the 15-kilometre long project area.
It said the current survey plan consisted of around 670 survey stations with 50 metre station spacing and 50-to-100 metre line spacing, with the potential for further infill stations to be added based on results.
Systematic magnetic susceptibility, conductivity and handheld XRF (pXRF) measurements were conducted in early November on most of the historic drill core from Makkola, and the aim with the ongoing activities was to generate new diamond drilling targets within the Makkola-Hälvälä target area, hosting a historic mine and a drilled nickel-copper-cobalt mineralisation.
Detailed processing and interpretations of the data from the 2022 exploration activities announced on 7 September with Rio Tinto was meanwhile close to completion.
Bluejay said the results were "encouraging", with discussions over early 2023 follow-up work programmes ongoing.
"I am pleased to report that our review of the historic data and interpretations of the new data collected in 2020 and 2021 from historic core highlights the potential of the Makkola mafic-ultramafic intrusion," said Thomas Levin, chief operating officer of Bluejay subsidiary FinnAust Mining.
"The intrusion hosts a small nickel-copper resource that seems to be open along strike based on the early interpretations and there are still additional targets within the larger intrusion that are underexplored and untested by drilling.
"The aim with the extensive pXRF work recently completed on a total of 4,380 metres of mafic-ultramafic intrusive rocks from the Makkola intrusion, and the ongoing ground gravity survey, is to generate drill targets with potential to host high grade massive sulphide mineralisation."
Levin said the ground gravity survey would also cover the closed Hälvälä mine, one kilometre east of the Makkola intrusion, and the area between the mine and Makkola.
"I am also very pleased to report that our detailed geological modelling of the diamond drilling data with Rio Tinto from the recent campaigns at the Laukunlampi intrusion highlights a new interesting target area for follow-up work on the pyroxenite with nickel-copper sulphide droplets and sulphide dissemination intercepted in the drill holes.
"These results, together with a continued integration with earlier data, are currently being assessed to define an early 2023 follow-up work programme and we look forward to providing further updates to the market in due course on both the Makkola-Hälvälä and Laukunlampi targets."
At 1620 GMT, shares in Bluejay Mining were up 2.03% at 4.9p.
Reporting by Josh White for Sharecast.com.