Blancco acquires Inhance, signs consulting deal with ZroBlack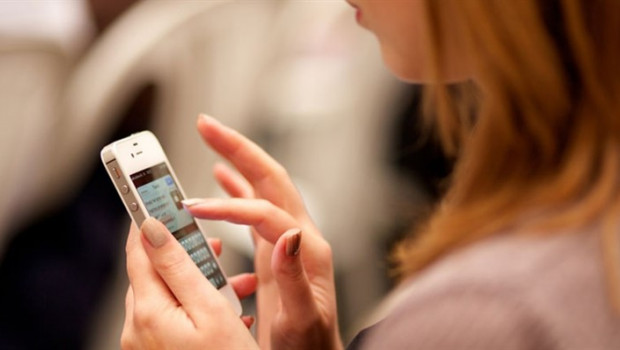 Mobile device diagnostics and secure data erasure solutions provider Blancco Technology Group has agreed to acquire YouGetItBack, trading as Inhance Technology, for a total consideration of €5.25m, it announced on Thursday.
The AIM-traded firm said it raised £10m before expenses through a placement of eight million new ordinary shares at a price of 125p each.
It said the net proceeds of the placing would be used to fund the €3.25m cash element of the total consideration for the acquisition, to refinance $1.5m of capital expenditure in relation to the development of certain intellectual property with ZroBlack, and to pay down a proportion of the group's current indebtedness and for general working capital purposes.
Blancco said Inhance was established in 2005 in Cork, Ireland, and was initially focussed on security tagging software, specifically for mobile handsets.
In 2018, following a period of significant research and development investment, Inhance launched a mobile diagnostic product.
The diagnostic solution was a retail focussed, app-based solution experience that enabled consumers to easily establish a trade in value for their handset, and complete a trade in transaction without having to visit a retail store, the company explained.
It said Inhance had experienced good growth in revenues arising from the diagnostic solution, including winning its largest contract for the product to date in May, which was expected to result in revenues of approximately $50,000 per month when it was fully implemented by the current calendar year-end.
The majority of Inhance's sales pipeline was now focussed on the diagnostics product.
Inhance currently operated without a sales or marketing function, with Blancco saying the combination of Inhance's diagnostic solution with its sales and marketing team would "significantly enhance" its growth prospects.
Inhance reported revenue of €1.2m and an operating loss of €1m for the 12 months ended 31 December.
During 2018, the average headcount was 18, with Inhance having net assets of €0.2m as at year-end.
The acquisition was expected to be earnings enhancing to the group in the first full year of ownership to 30 June 2020.
Inhance was being acquired for a total consideration of €5.25m, €3.25m of which was to be satisfied in cash and €2m through the issue of 1,311,264 new ordinary shares in Blancco.
On the ZroBlack consulting agreement, Blancco said that it entered into the agreement with ZroBlack in April, under which its development team agreed to develop intellectual property for Blancco that would enable its erasure and diagnostic solutions to significantly reduce the amount of time it would take to complete diagnostic and erasure processes on a mobile handset.
Under the terms of the consulting agreement, Blancco paid $1.5m to ZroBlack for its development team to work alongside Blancco's developers to further develop the intellectual property, with "significant progress" said to have already been made.
Blancco said it made the payment from its existing cash resources.
In addition, a revenue share arrangement was in place, whereby 14.5% of revenue generated from sales to new customers that incorporate the ZroBlack technology would be paid to ZroBlack up until April 2022.
It was anticipated that the solution would be made available to customers within three months.
Looking at its current trading, Blancco said the momentum continued to be positive and that, while revenue remained in line, profit for the financial year ended 30 June would be ahead of current market consensus.
That performance was achieved through a combination of an improved mix of high growth margin revenues, and some delays in the cost impact of investments made in the current financial year.
The group also reported that cash conversion had been better than expected, notwithstanding the $1.5m investment in the ZroBlack agreement, with net cash of approximately £0.1m as at 30 June, compared to net debt of £2.7m a year earlier.
"Blancco is well placed in each of its target markets - mobile, enterprise and ITAD," said chief executive officer Matt Jones.
"The acquisition of Inhance and the development of the IP relating to the ZroBlack consulting agreement provides Blancco with a full suite of products for diagnostic and erasure solutions in the mobile sector and places the group in a position to cement its position as a market leader.
"We are confident that the initiatives that we have laid out today will make a meaningful contribution to Blancco's future growth, further accelerating rates of revenue and profit growth, over and above those increases that we have announced today and earlier this year."